Programme overview
There are a number of additional resources to help with the delivery of the Health and Relationships programme from Discovery Education including overviews, progression grids and information for parents.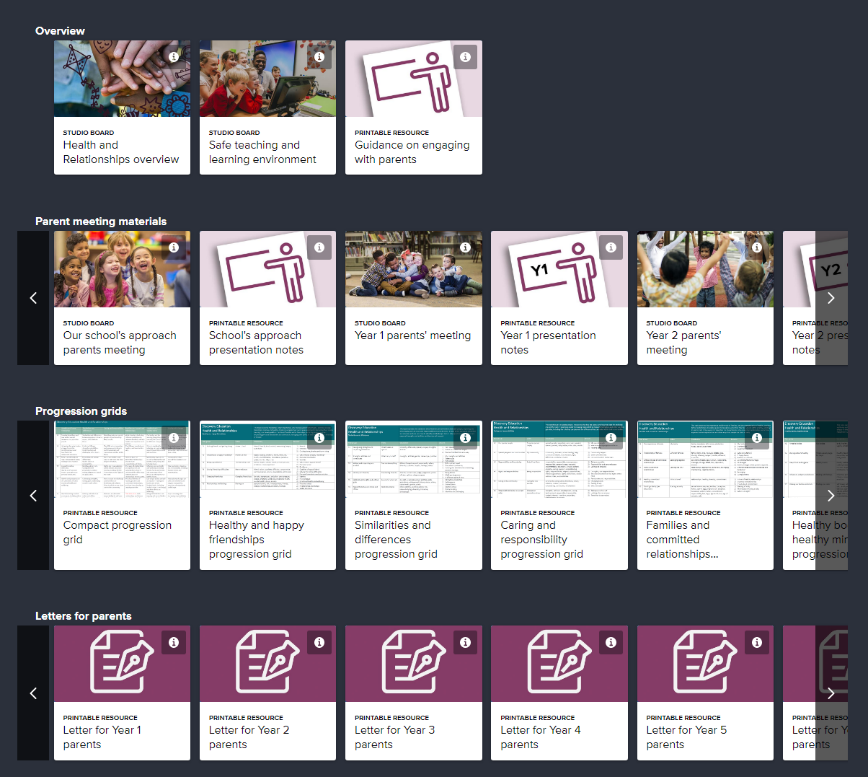 Overview
The overview contains 3 documents:
Programme overview
This document outlines the programme's structure and delivery, its topics and content, how to approach curriculum planning and how to measure progress and impact.
Ensuring a safe teaching and learning environment
This guidance provides a set of best practice principles for creating a safe learning environment that enables pupils to share ideas and information, sets an expectations and increases teacher confidence in delivery and in managing discussion.
Guidance on engaging with parents
This guidance provides some strategies for parental engagement and suggested ways to provide regular and ongoing information.
Parent meeting materials
This section contains a Studio board presentation outlining the whole school's approach along with accompanying notes as well as individual presentations and notes for each year group.
Progression grids
This section contains a compact overview detailing progression across all of the topics in the programme, along with individual progression grids for each topic, broken down by year group.
Letters for parents
This section contains exemplar template letters for each year group, outlining to parents the details of what is covered in that topic. Letters can be downloaded and edited in MS Word or similar.