To be able to comment and feedback on a pupils Studio project, first make sure it has been assigned correctly using the following steps:
Creating the assignment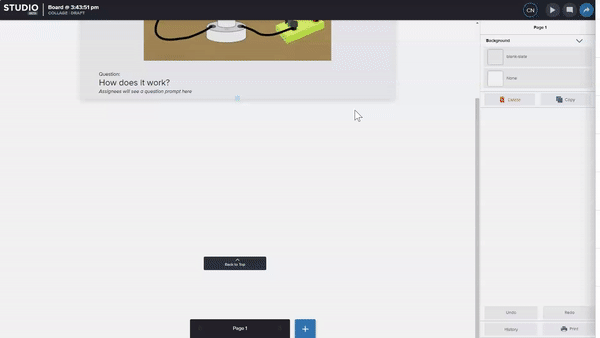 Create the Studio board activity
Click the Share button and select Assign/Distribute
On the next window, select Allow Edit (and Allow Chat if appropriate. This will allow for communication with the pupil whilst the activity is in progress)
Choose a Due Date and select the Class or individual pupils you would like to assign it to from the next window.
Feeding back on the assignment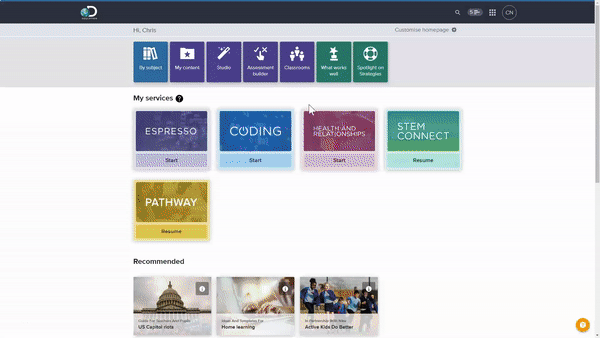 From your home page or the navigation waffle, select Classrooms
Click on the eye next to the relevant Assignment. This will take you to Studio.
Select the Assigned tab on the left and click on the relevant Studio assignment.
If the pupil has completed the assignment it will show a green button next to the pupils name.
Click on the green button.
On the next screen you can see the pupils board and in the box to the top right-hand corner, select the option to Grade.