Any item in your My content storage area can be moved or copied to the School content area.
Use the Actions button and select move/copy and in the pop-up dialogue box, select School content.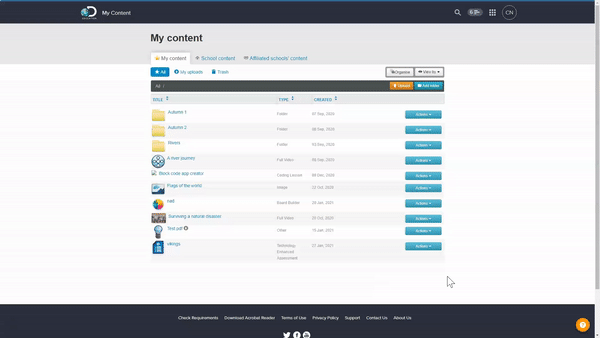 The school will have a nominated administrator who will need to approve the content by navigating to the Approvals tab in their School content area and using the Actions button to Approve.