I've received a Discovery Education activation email, but unsure why.
All teaching staff are sent activation emails to our learning platform when their school has an active subscription to one of our resource packages: Espresso, Coding, Health & Relationships, STEM Connect
I'm in a non-teaching role. Can you deactivate my account?
Due to your school's administrator choosing to add you to our platform, we prefer not to archive accounts without official instruction.
The best thing to do is:
1. update your email profile to a "non-teaching role" - this will allow us to stop classroom-related updates and activation reminders.
2. ask your administrator to archive your Discovery Education account.
Which Discovery Education learning packages does my school subscribe to/my account include?
We suggest contacting your school's Business Manager or Leadership Team for specific information.
How did you get my email address?
Someone at your school (typically an admin) has provisioned staff and pupil accounts on our platform. If you do not require your account, please update your email profile to improve our messages.
How do I update my email profile?
To update your email profile, look for a link at the bottom of your activation emails. It may be labelled slightly different, but you will be able to set a job title and teaching range from there.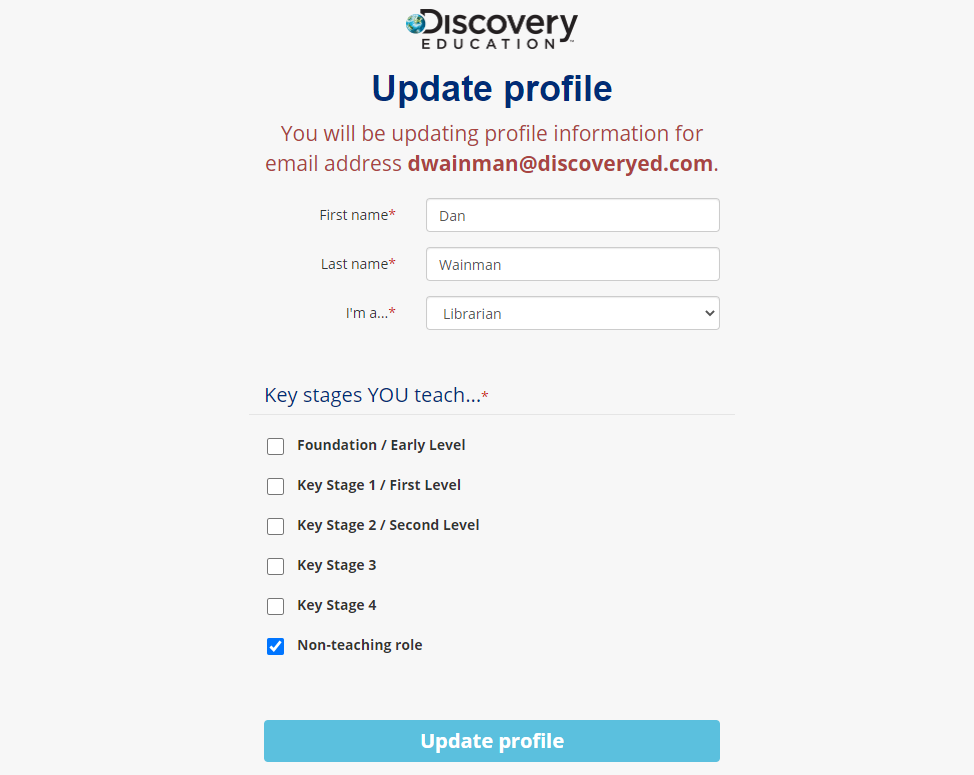 Questions about our activation email reminders? Please email uk@discoveryed.com