Your Discovery Education Espresso homepage is your quick access to all your favourite content as well as key stage specific resource pages.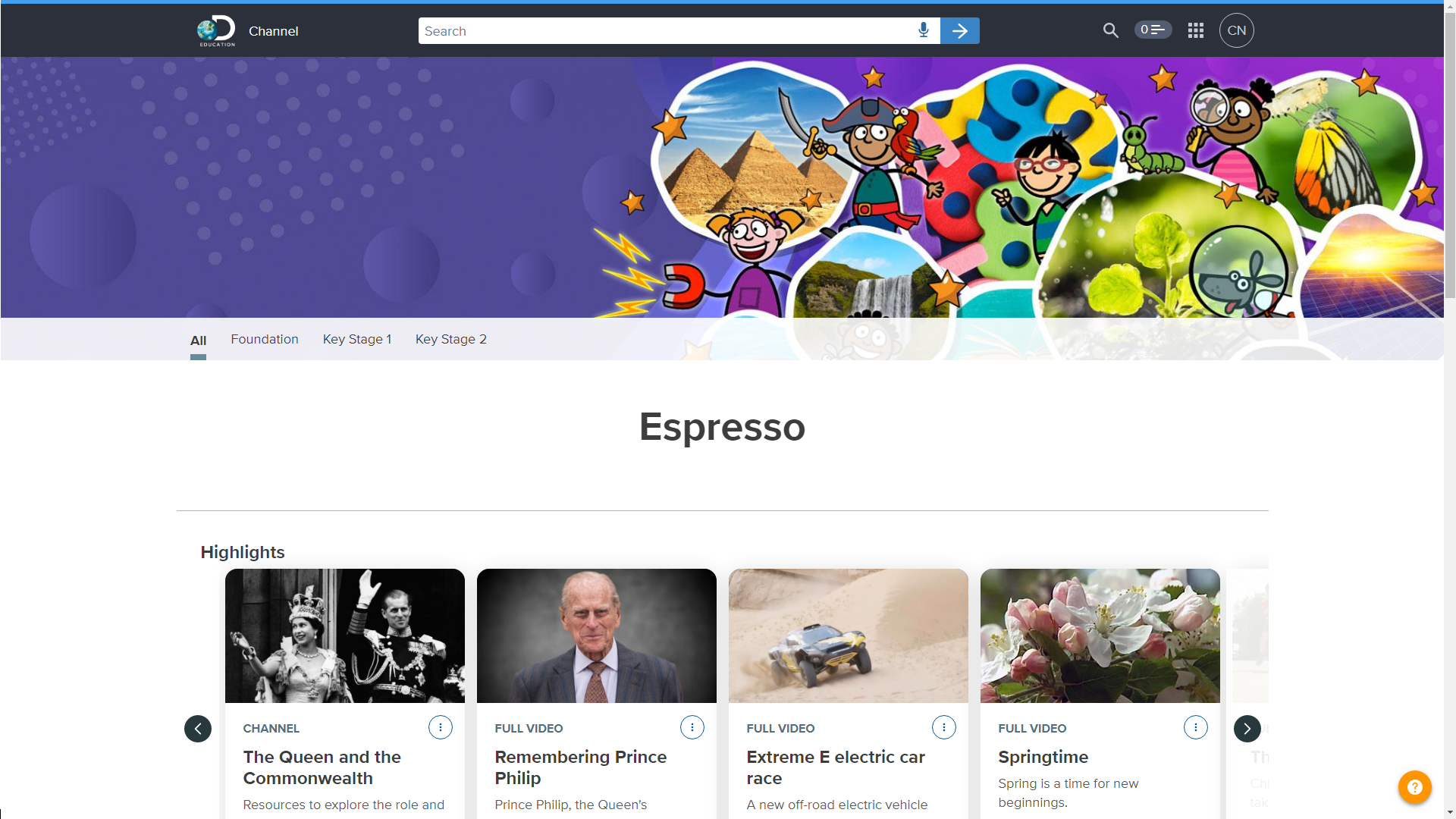 Access to Espresso
To access Espresso at anytime, select Espresso from the grid navigation menu on the top right of the page or click Start on the Espresso tile from your My DE homepage.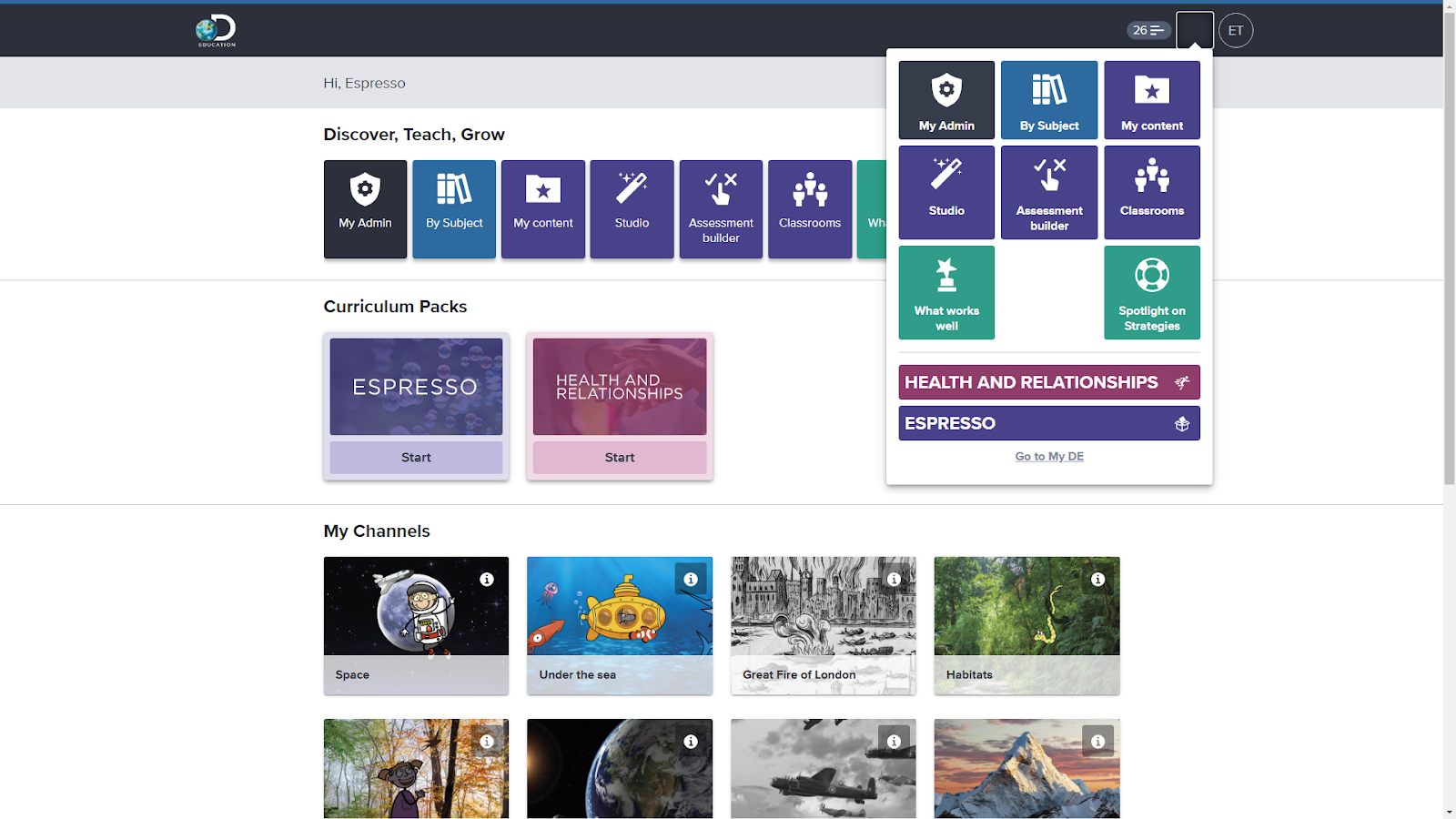 Espresso Homepage Navigation
Highlights
The Highlights channels features a selection of topical content including Daily News, seasonal resources and relevant channels for the upcoming term.
Quick links
Quick links give you fast access to the weekly News channel, Calendar picks, Video Zone and channels created around popular themes such as Extinction or Rebellion?
Core content
Here you will find links to our most popular English and Maths resources such as Espresso phonics and Grammar and punctuation.
Key stage pages
Each key stage home page includes highlights for your topical and seasonal resources, Quick links to the Daily Challenge, the weekly News, Calendar picks for upcoming events and key stage specific home pages. Learn, play and explore is an area to support your pupils' independent learning and interests. You will also find links to channels recommended for that age group as well as core content.