Flexible features allow you to play and download videos, save them to a folder in My content, or easily add context and share with your pupils. Content tabs provide quick access to video transcripts, related topics and other resources that might be useful.

---
Video Features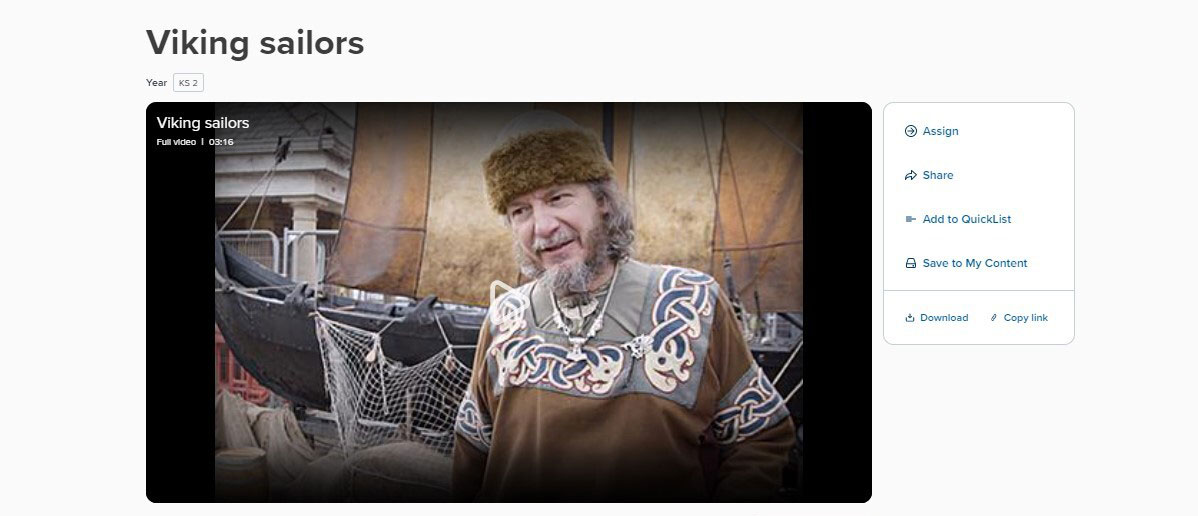 Build an Activity (Exclusive to Discovery Education Espresso partners): Build a video quiz or studio slideshow to engage pupils in the video and check for understanding.
Assign: You can assign a video to specific pupils, a group, or your whole class. Note: you can only use this feature after your pupils have been uploaded to Discovery Education.
Share: There are several ways to share content, including by link, Google Classroom and Microsoft Teams.
Add to QuickList: Add a video to your personal list which is accessible from any page. QuickList is an easy way to bookmark videos of interest and to curate resources as you sort search results for comparison or review later.
Save to My content: If you plan to use a video frequently, want to organise resources into folders for lessons or units, or want to share it with others in your school, you can add it to your My content folders.
Download: To download a video and save it to your computer, flash drive or other device, select the Download icon. Select the file quality and save the file to your desired location. You can also download the closed caption file. Once the download is complete, follow the path you the download location you selected to find the video files on your computer.
Copy link: Quickly grab a share URL to place in emails or other places for quick access for students.



Video details: The Details tab tells more about the resource, including a description, citations and suggested topics.
Transcript: A full text transcript is available for each video.
Teacher's guide: Many videos include a Teacher's guide to support learning around the resource, which may include discussion questions and suggestions for using the video.
Video is included in: If this video is included in a channel, find that channel here. Note: where a video is part of more than one channel, only one channel will be shown here.




More resources on this topic: Find related non-video resources in this row to build out an entire lesson or activity for your pupils.
More videos like this: Find additional videos related to this one either by subject or publisher.