Featuring resources selected and curated by Discovery Education's curriculum experts, Channels offer videos, images, audio, texts, and more.
Channels include curated resources from Discovery Education curriculum experts differentiated by subject and key stage. Resources include video segments, activities, AR triggers, images, songs, fact files, big books, printable worksheets, glossaries, teacher guidance and more, depending on the topic.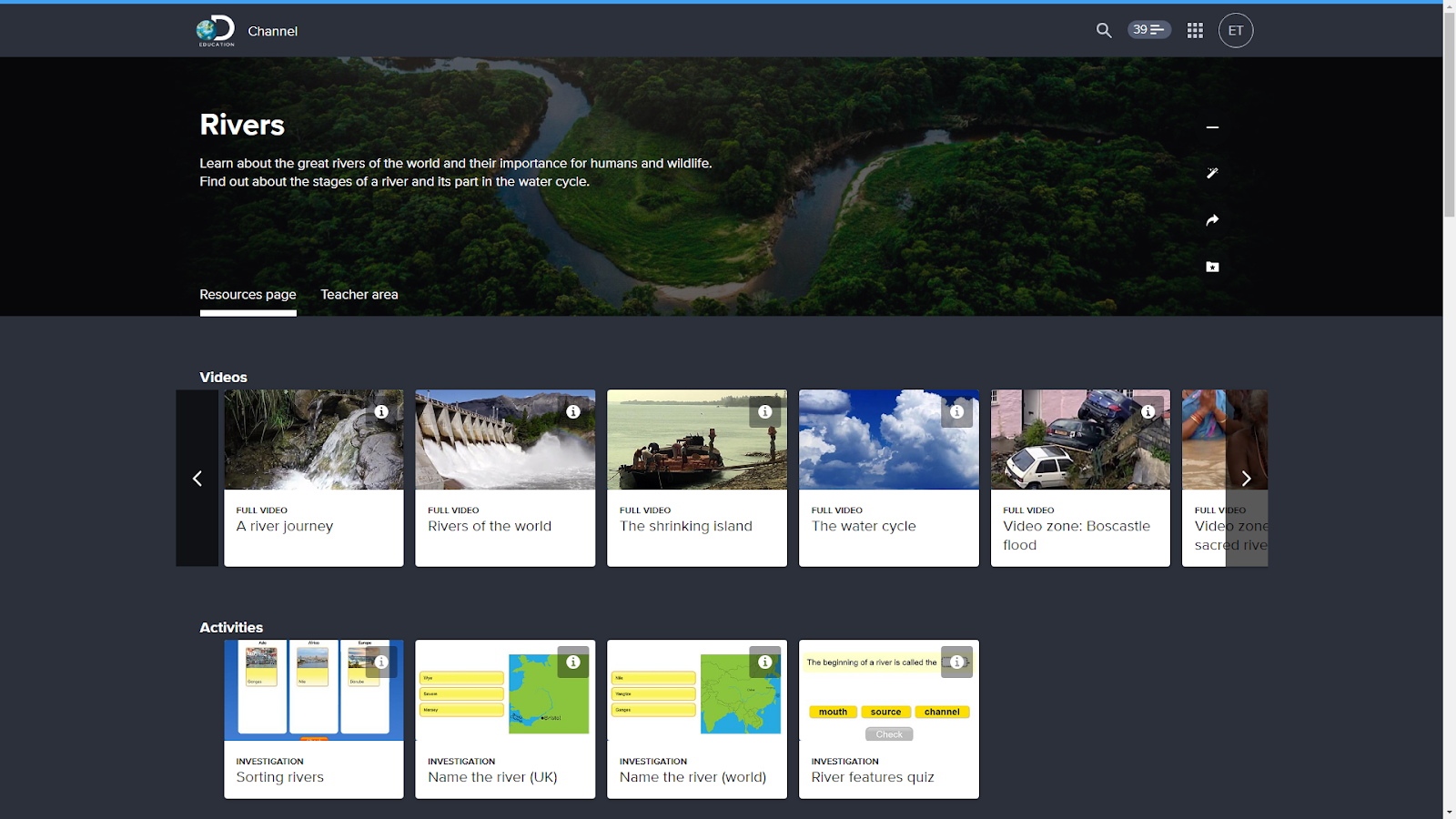 ---
Search for Channels
Channels are featured in the search results when a topic that has a Channel is entered into keyword search.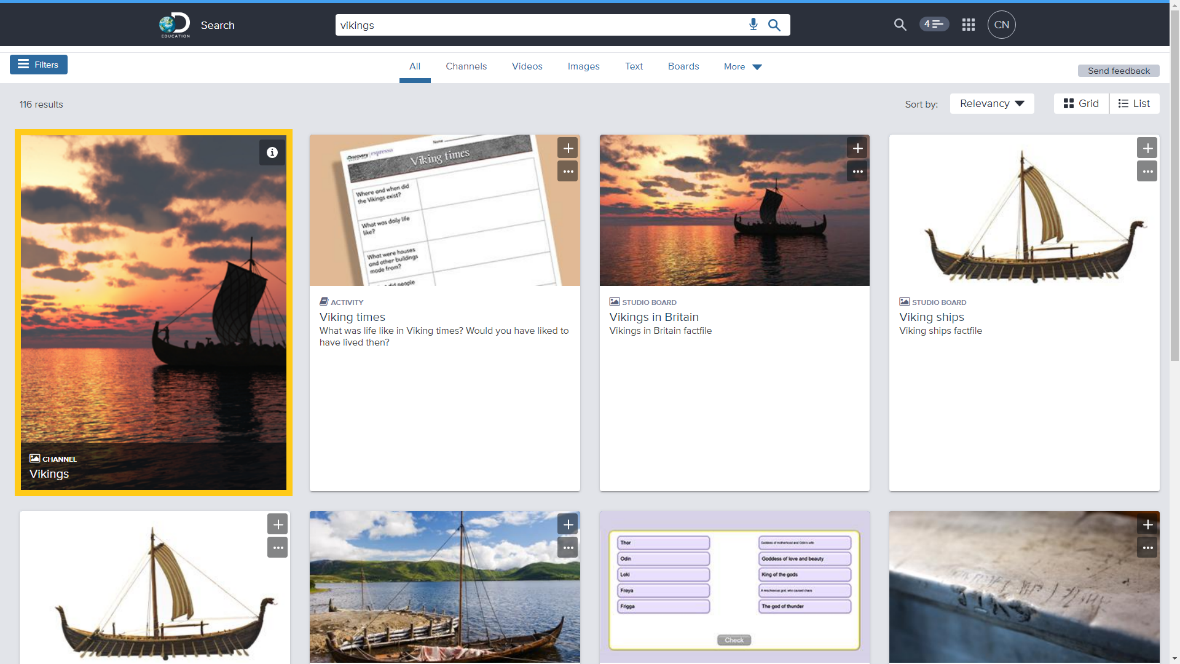 ---
Save Channels
Save a Channel to add it to your My Homepage for easy access and to see the best content about topics that are important to you. Select Save to My DE on any Channel using the "+" on a Channel page.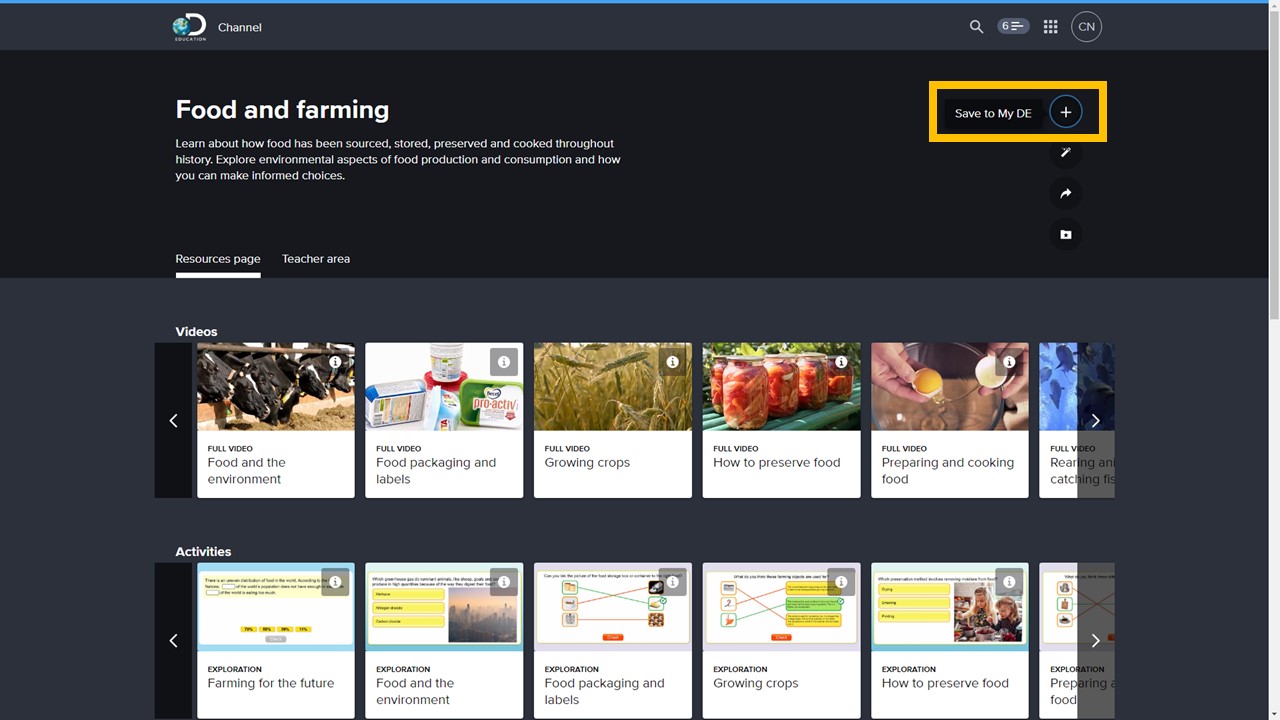 Saving a Channel adds it to your My Homepage page, where you can arrange and organise the Channels by dragging and dropping. To remove a Channel from your My Homepage, select the information i button on the Channel and choose Remove this page.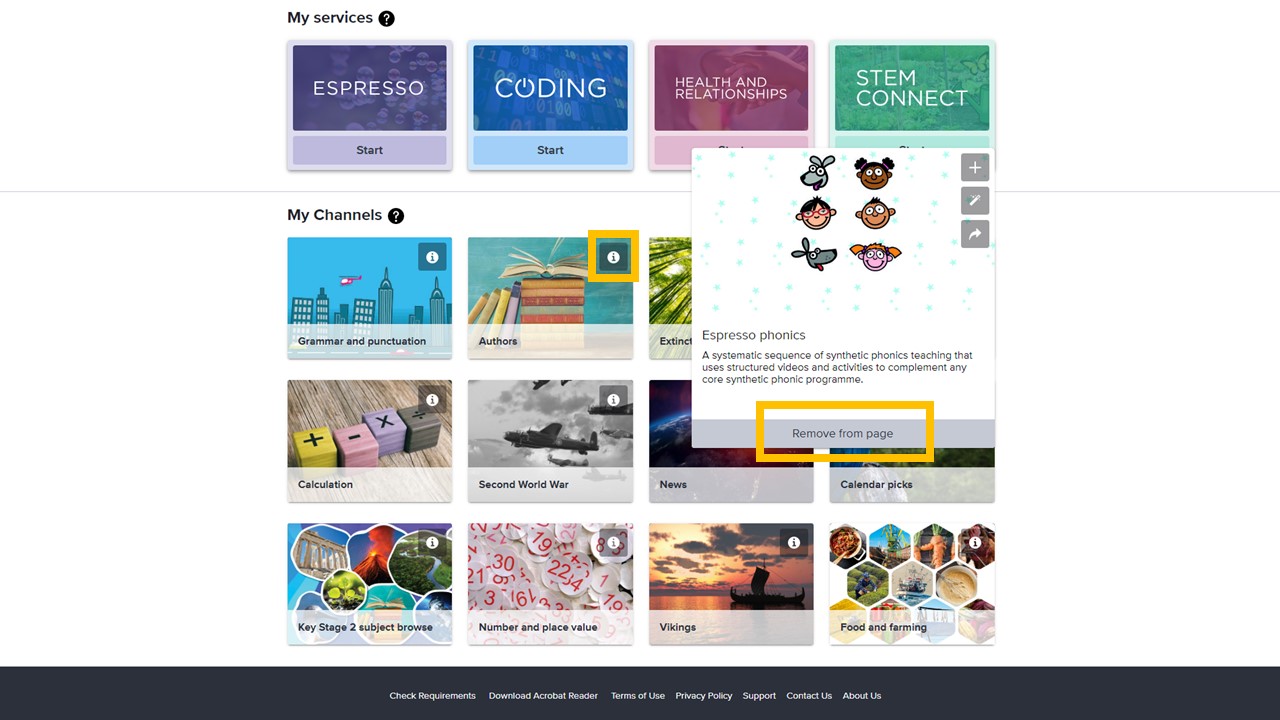 You can also remove it by selecting "-" on a Channel's page.