My homepage is your home page and hub to Discovery Education services, preferred content, and teaching tools. It is personalised to Curriculum Packs you subscribe to and the Channels you select.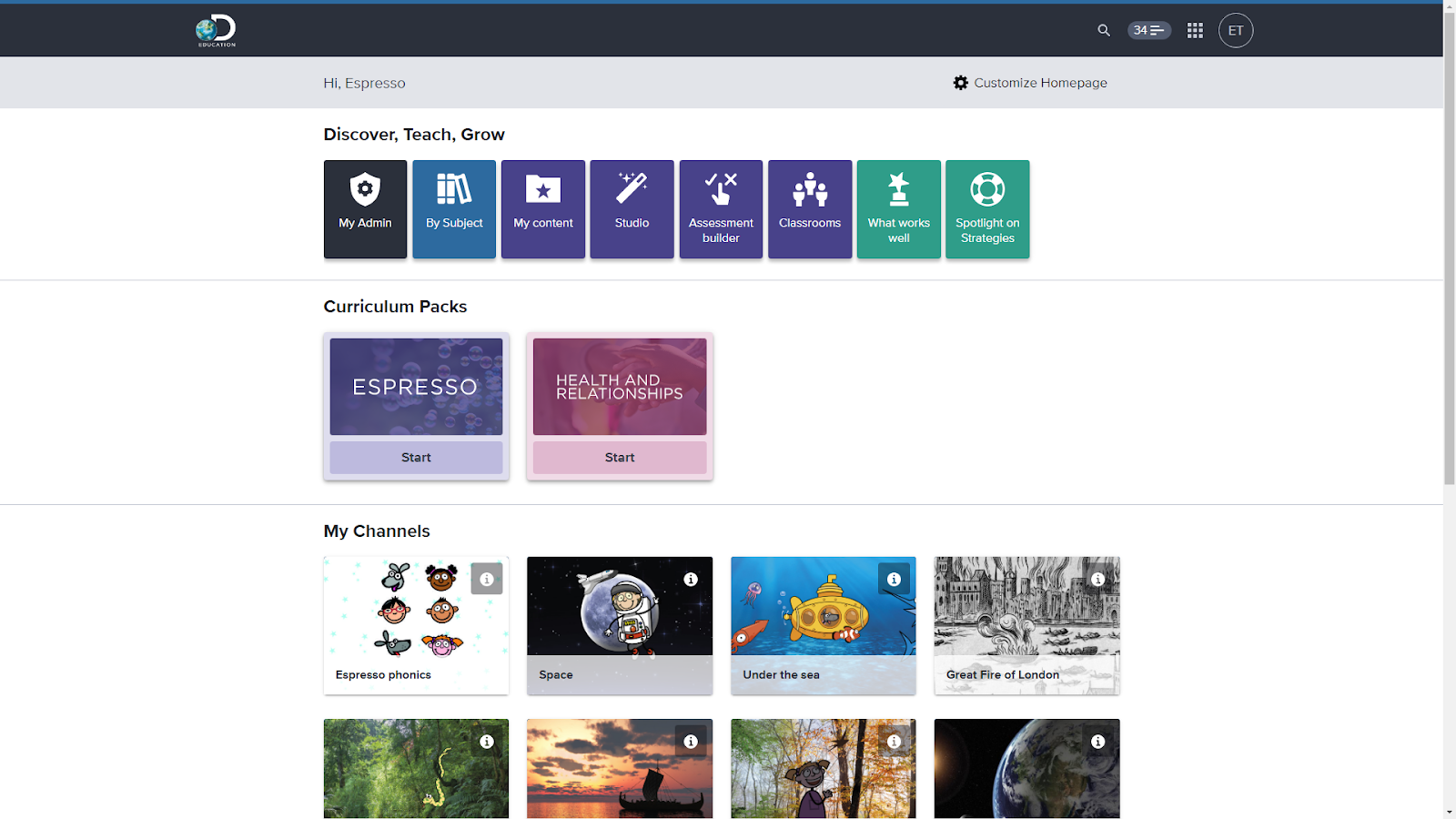 ---
Access My Homepage
To access to My Homepage at any time, select Go to My Homepage from the grid navigation menu, or click on the Discovery Education logo.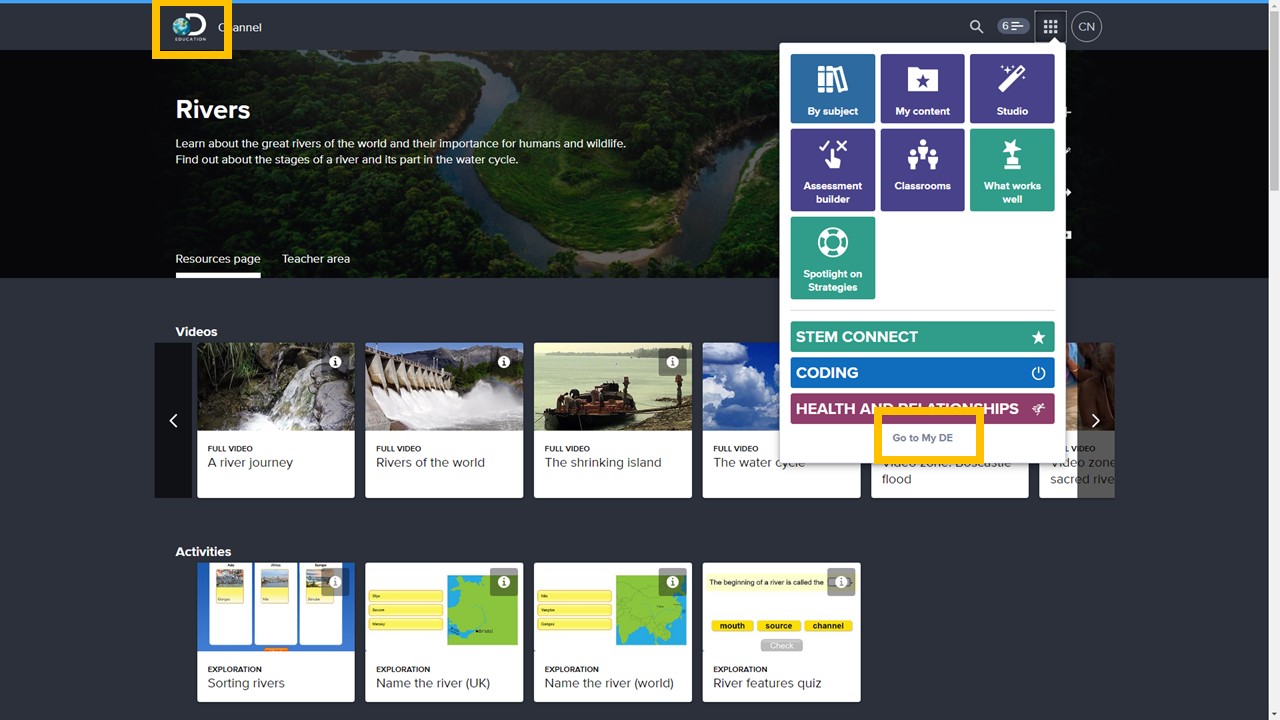 My homepage navigation
Discover
Browse digital curriculum resources by subject area and key stage.
Teach
Organise favourite content into folders with My content, create and deliver lessons with Studio, Discovery Education's creation and collaboration space, build pupil assessments with Assessment Builder, and manage classroom groupings and assignments with Classrooms.
Grow
SOS Teaching Strategies are research-based and educator-tested ideas for integrating digital content in meaningful, effective, and practical ways. What Works Well resources offer the opportunity to develop your teaching practice and dive deeper with Discovery Education, including School Spotlights, What Works in the Classroom, and other topics in teaching. Other professional learning resources include step-by-step guides to Discovery Education and ready-to-go resources for sharing.
My Services
All the Discovery Education services your school has subscribed to such as Espresso, Coding, Health & Relationships and STEM Connect are listed on My homepage so that you can access them quickly. Don't see any of those services listed? You have access to Discovery Education's platform experience that combines dynamic curated curriculum resources with grab-and-go teaching strategies, personalised for your needs as an educator.

Channels
Found beneath your Discovery Education services, Channels offer collections of video segments, images, songs, and more on many of Discovery Education's most-searched topics and curated by Discovery Education's curriculum experts. By default, you'll be subscribed to a few of our team's favourite channels.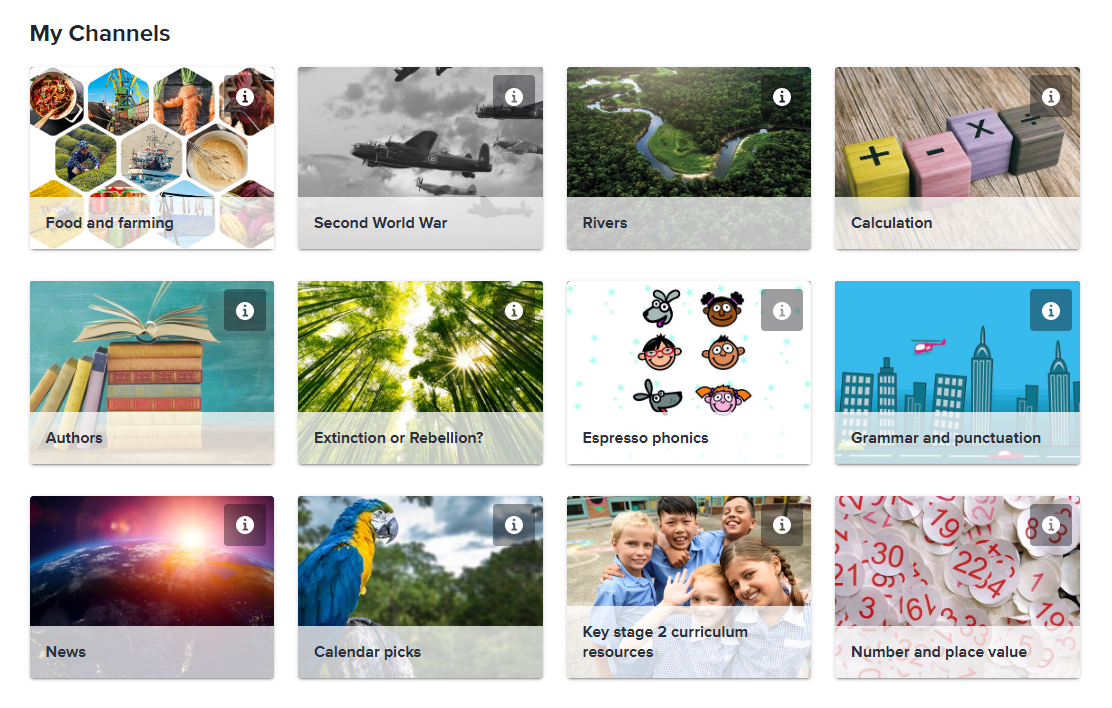 You can add channels to My homepage for easy access and to see the best content about topics that are important to you. You can arrange and organise the Channels by dragging and dropping. Select Save to My DE on any channel using the "+" on a channel page.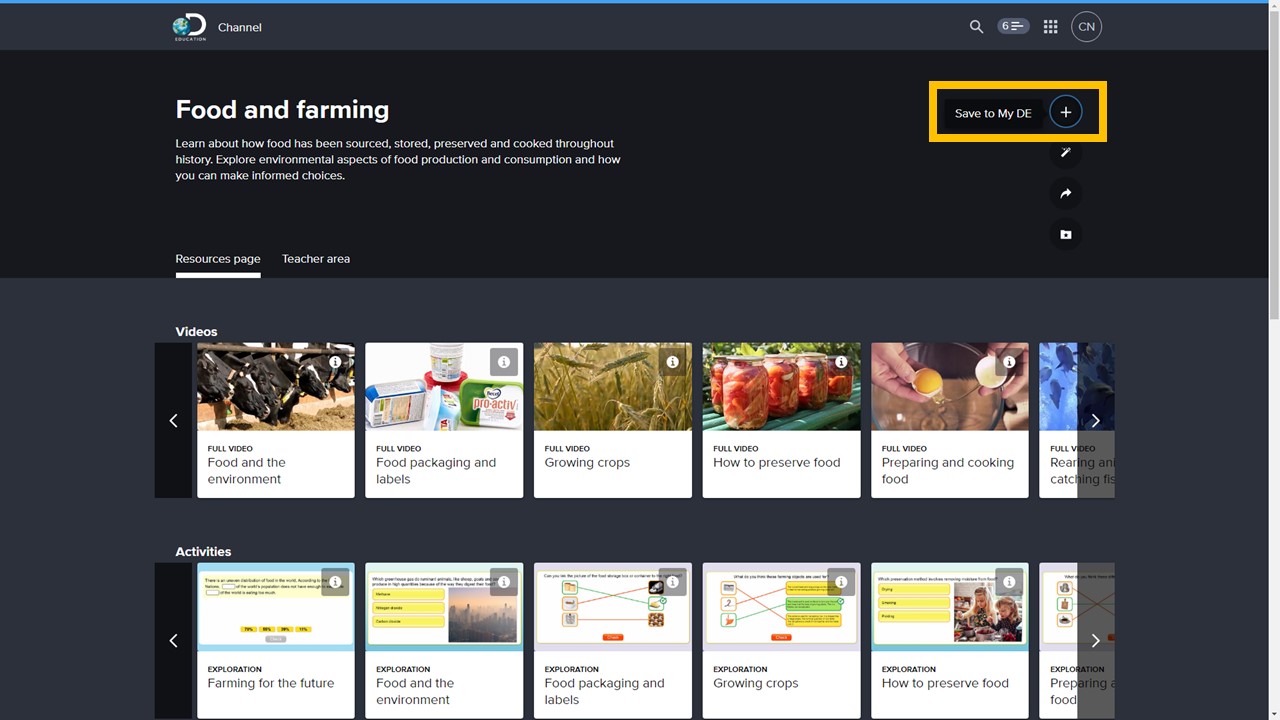 To remove a Channel from your My Homepage, select the information button on the Channel and choose Remove from page.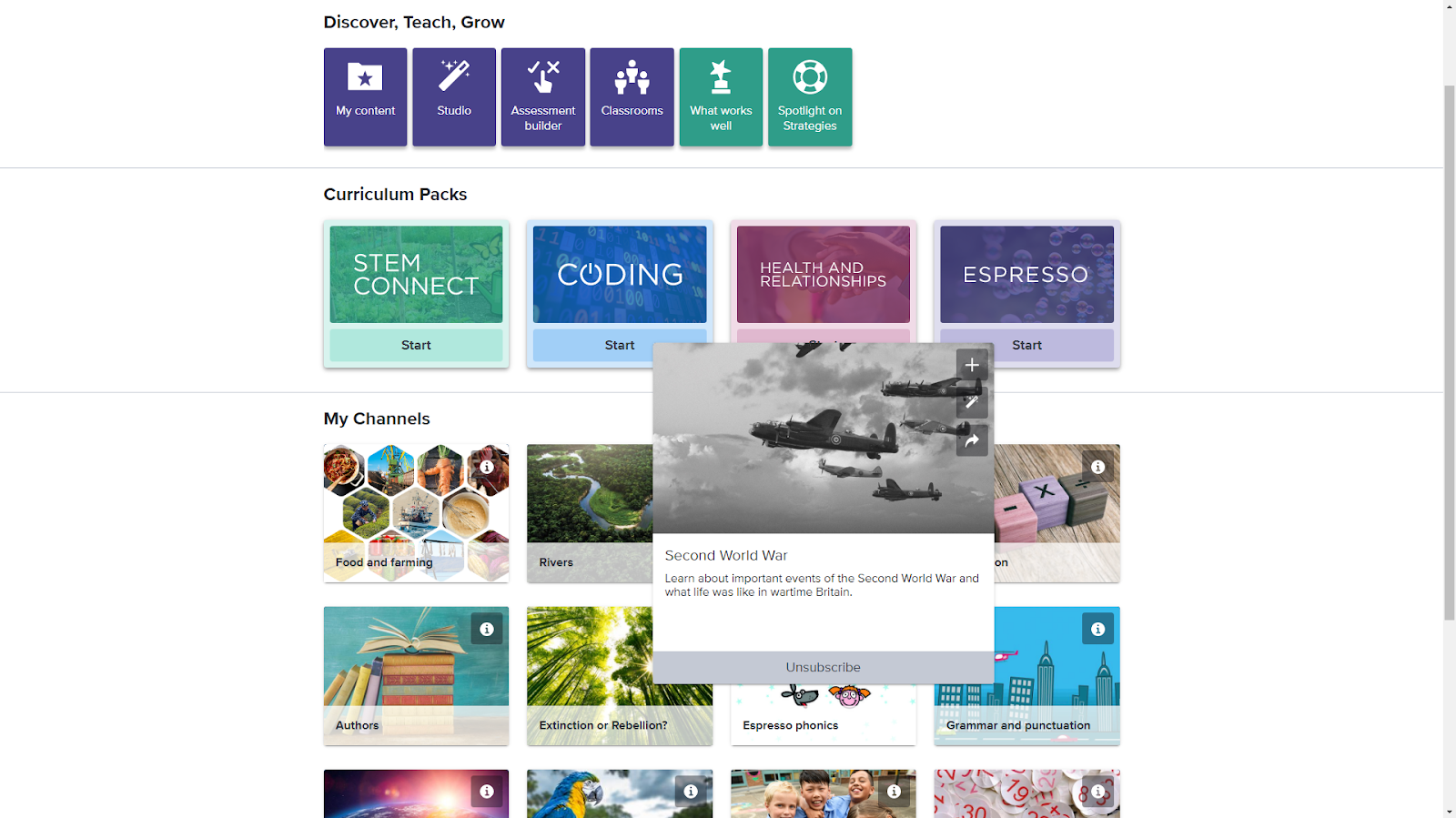 ---
What works well
The What works well content channel is a collection of grab-and-go lesson ideas, teaching tips and best practice in digital learning that combine great Discovery Education content with effective teaching strategies in a flexible format you can modify to make your own, or use as-is.