Use a variety of search strategies to efficiently locate video clips, images, songs, sound effects, texts, lesson materials, interactives, and more.
There are four ways to find resources for your classroom:
Keyword Search
To conduct a keyword search, click on the magnifying glass at the top and use the Search bar to conduct targeted keyword searches. The search results contain all the titles that match the keyword you entered, which can be filtered by resource type, key stage, and more.

By Subject
Explore curated resources related to a specific National Curriculum subject. Select the topic, such as Grammar and Punctuation or Measures, and view a channel of curated content for that subject and your preferred key stage.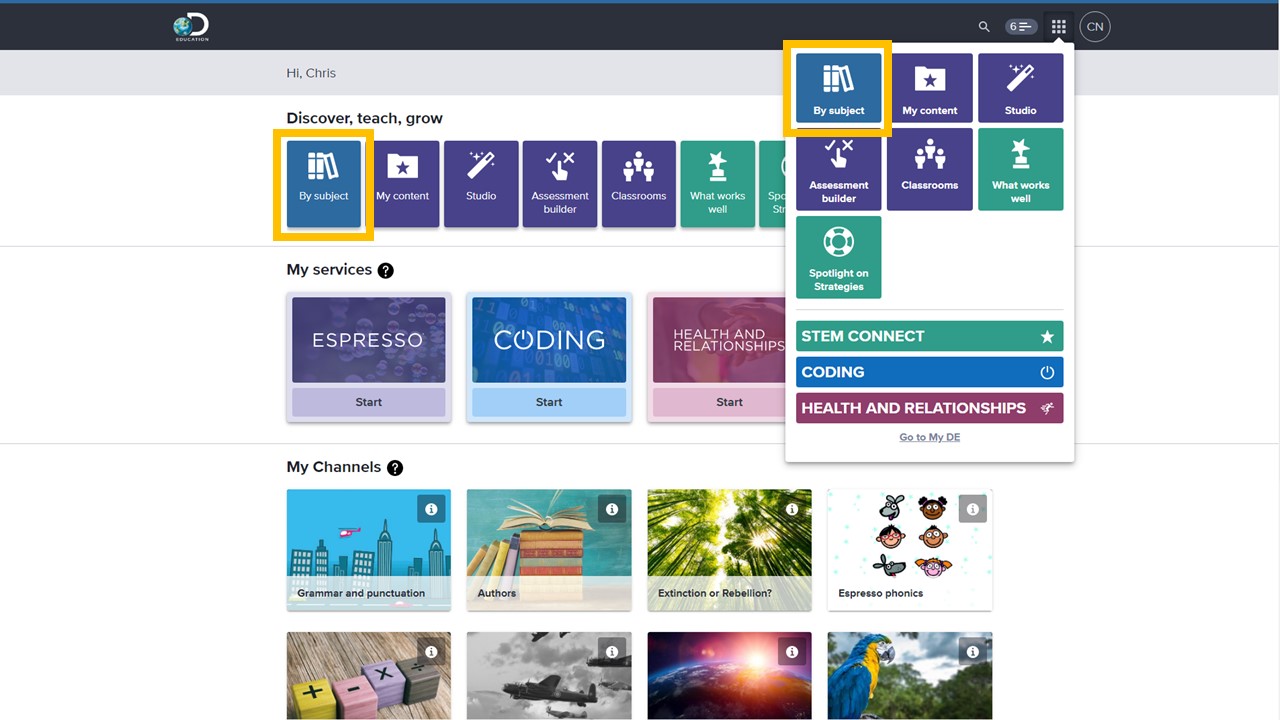 By Key Stage
Enables you to search for resources that directly teach or support the teaching of a specific key stage.

Filter Results
Being able to filter results provides teachers the opportunity to tailor the resources to specific needs of pupils - whether that's finding a video for a particular level or more visual resources. After search results are displayed, you can organise them further by filtering by resource type or key stage and sort them by relevance and popularity.