My content

allows you to collect, organise, share, and retrieve your favourite Discovery Education digital curriculum resources in an organised filing structure. Located in the top

navigation bar and the grid navigation,

My content

is accessible from anywhere on the site.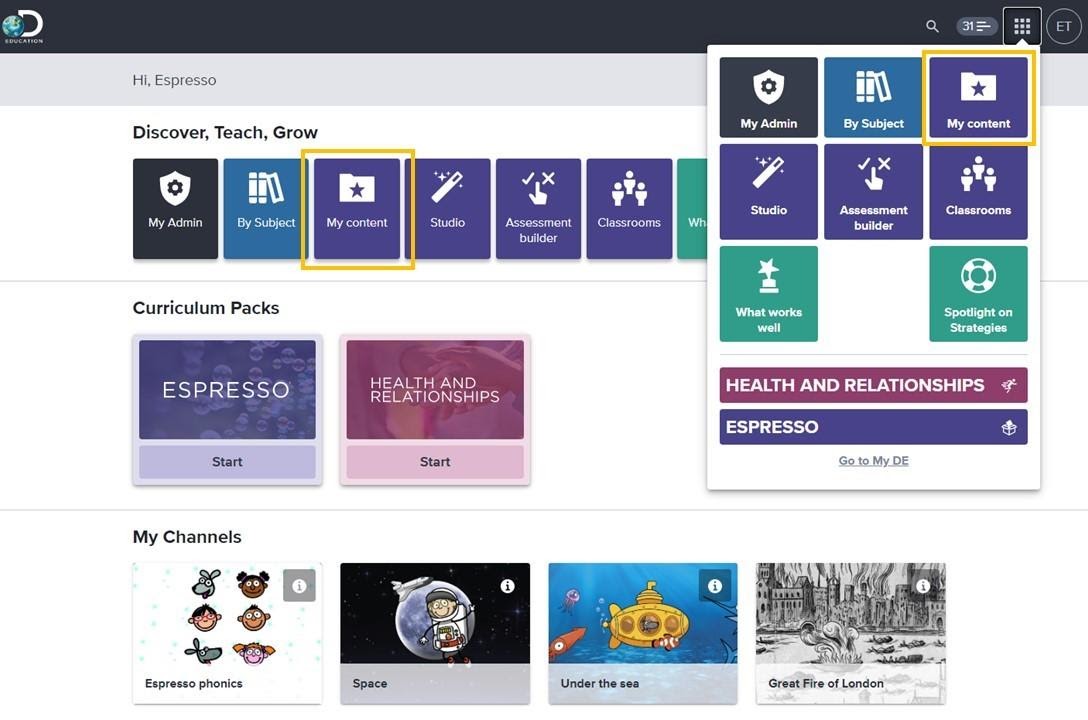 My content works just like the folder structure on your computer. You can create sub-folders to create hierarchies within content, year groups, topics, or subjects. You can also choose to share resources with other teachers in your school and if appropriate, your group of schools.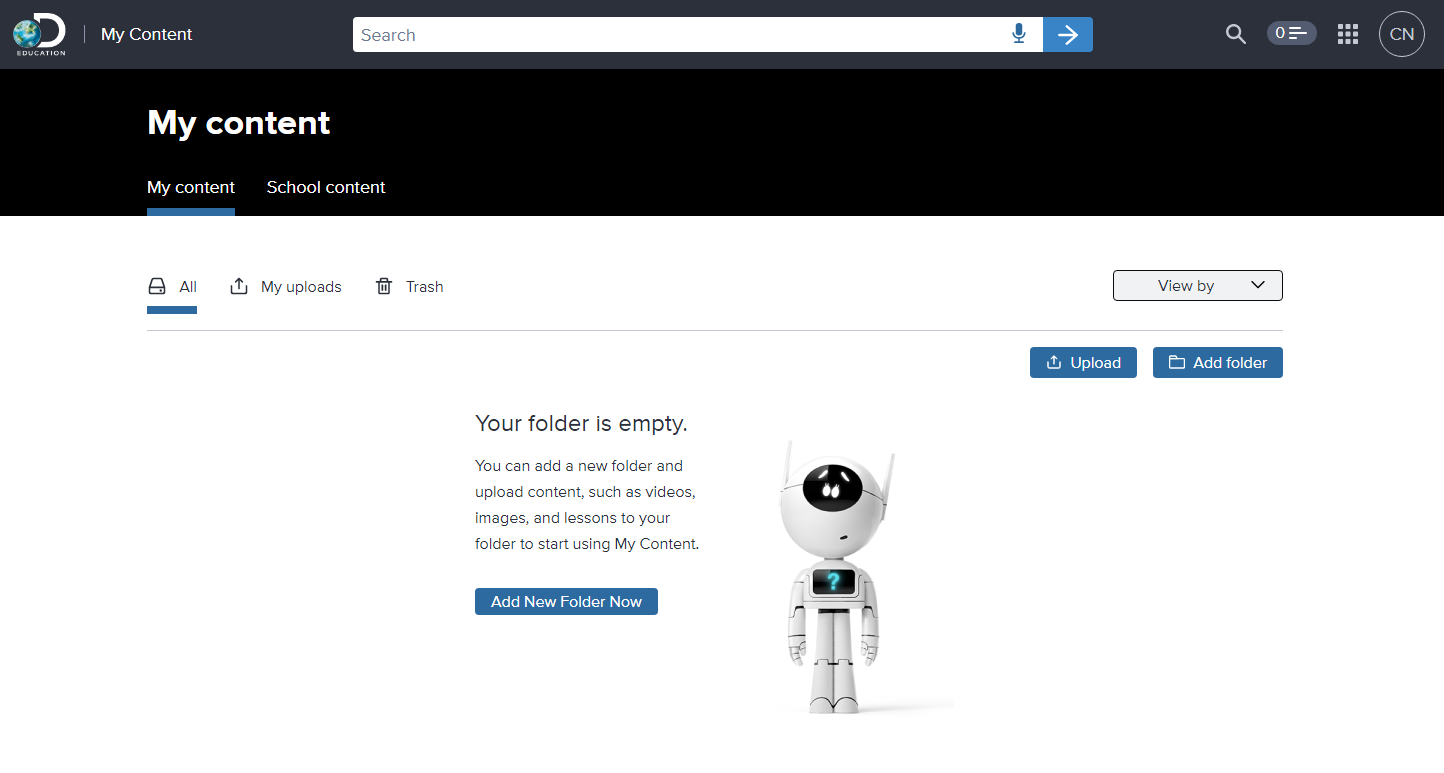 Adding resources to My content does not initiate the playing or downloading of a resource. The purpose of My content is to bookmark the resource for easy retrieval. All files and projects within My content are stored on the Discovery Education servers.
To add resources to My content:
Locate a media resource that you wish to add to

My content

.
On a search results page, select the ellipses (...) on a resource and choose

Add to My content.

On the video player page, select the ellipses (...) on a resource and choose

Add to My content.

For all other resources, select

Add to My content

to the right of the resource.
In the window that appears, add the resource to the

My content

default folder, select a different folder, or add it to a new folder.
If you select

Add to New folder

, follow the prompts to enter a folder name and folder location—remember,

My content

allows you to create folders within other folders.
Click

Add

, and the window will display a confirmation message.
To access your content, select

My content

from the navigation grid on any Discovery Education page.
Once you have added media resources to My content, you can use the Actions drop-down menu to copy, move, edit, preview, and delete them at any time. You can also sort your resources by type, title, or creation date by clicking on the appropriate column header.
Adding your own resources to My content:
The My content space allows you to upload your own resources in most of the standard file formats for video, audio, image, documents and presentations.
Select the orange upload button
Either drag files onto the pop-up window, or select the Upload button.
Select Start upload
Once uploaded you can move the file to a location of your choice from the blue Actions button.
Note: there is a maximum file size limit of 100mb and your total storage space is limited to 1 GB per user.
Only teachers can upload their own materials and resources to My content, not pupils.