Saving resources to your QuickList provides quick access to resources for next-day teaching or for lesson planning.
---
QuickList allows you to add resources to a list which is accessible from any page. QuickList is helpful for curating resources as you sort search results to compare or review later. Resources added to the QuickList will remain until they are removed, even if you log out of Discovery Education. To view your QuickList, select QuickList in the upper right corner.
To add a video, image or any other resource to your QuickList, select Add to QuickList∫ or the "+" button, depending on the resource.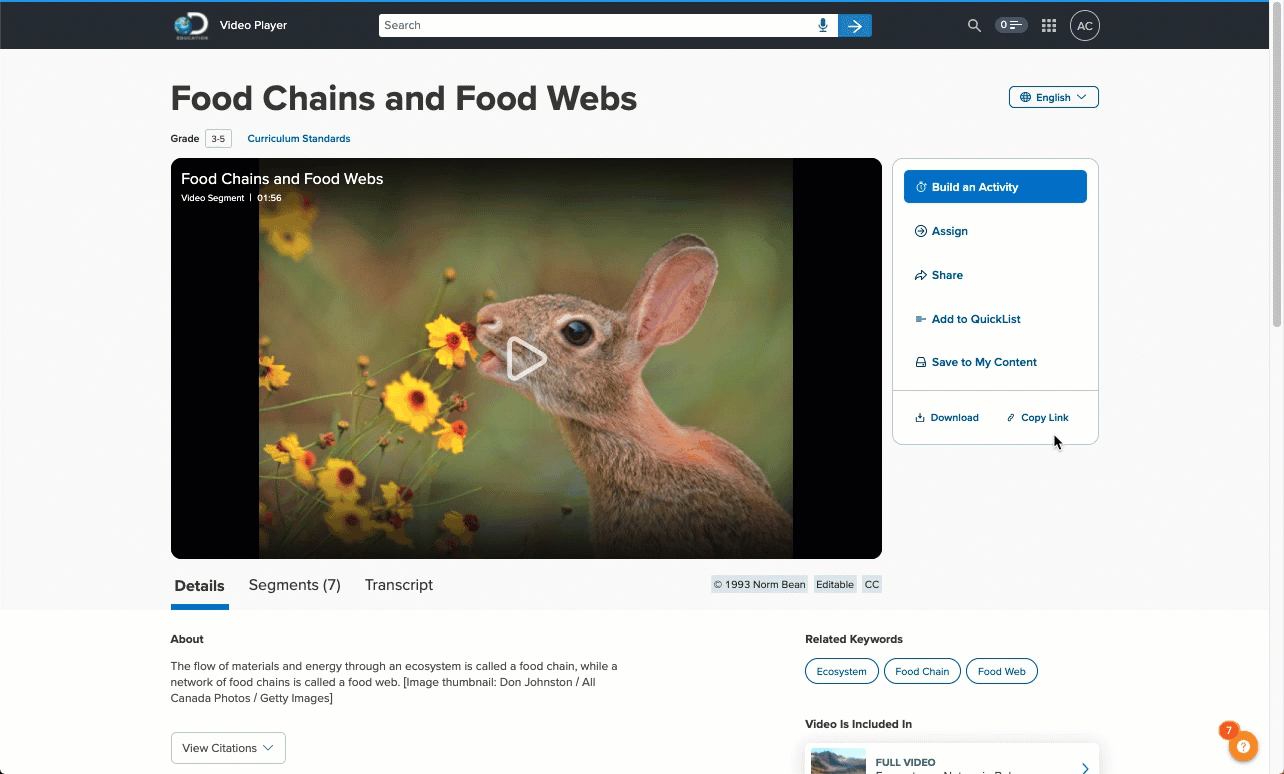 To remove an item from the QuickList, share, or assign it, select More Actions (. . .), or use List Options to remove and complete other bulk actions.