The first time you log in to your Discovery Education account you will need to set your password and accept our Terms of Use. Please follow the steps below to set up your account.
Discovery Education also offers Office 365 and Google SSO. This will enable teachers and pupils to log into Discovery Education services using their O365/Google accounts. Please let us know if you have either of them setup in school and if you wish to access our services that way.
Note: If you have completed the Wonde setup and are unable to login with your school email address, please speak to your data manager to ensure that your work/school emails are listed in your school MIS. See details here.
---
Setting your password
Visit www.discoveryeducation.co.uk and select Login in the top right hand corner.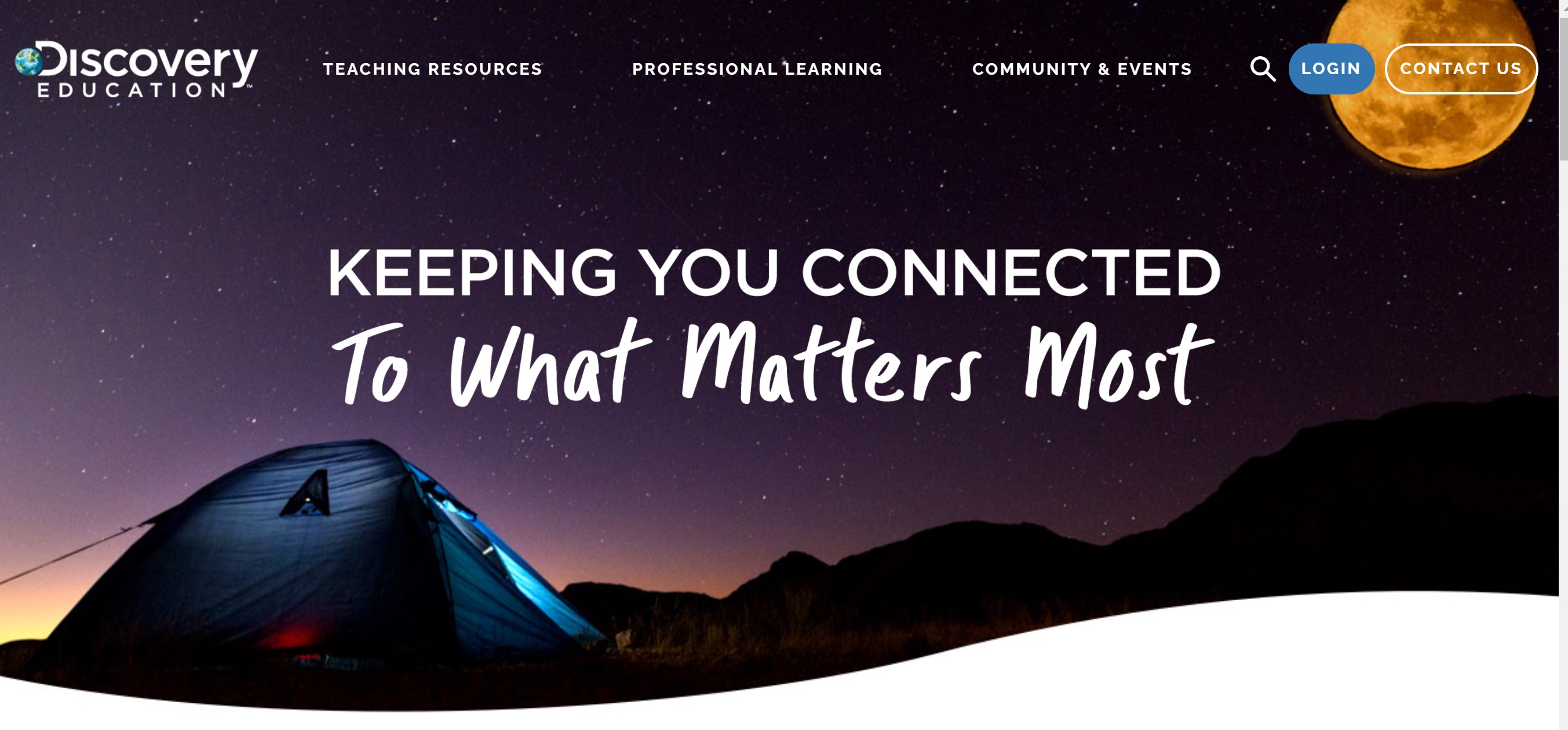 Select I am a teacher to access the teacher login.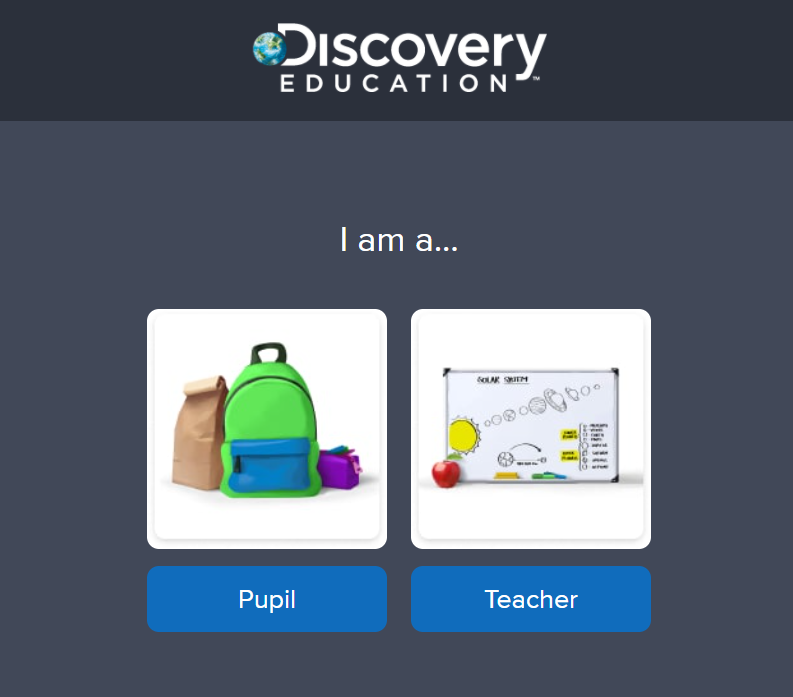 Your username is your school email address. If you have not accessed the platform before you will need to set your password to activate your account.
If your school has been set up with SSO access, please click the relevant box. If you are not sure, speak to your ICT Coordinator.
Enter your username and select Continue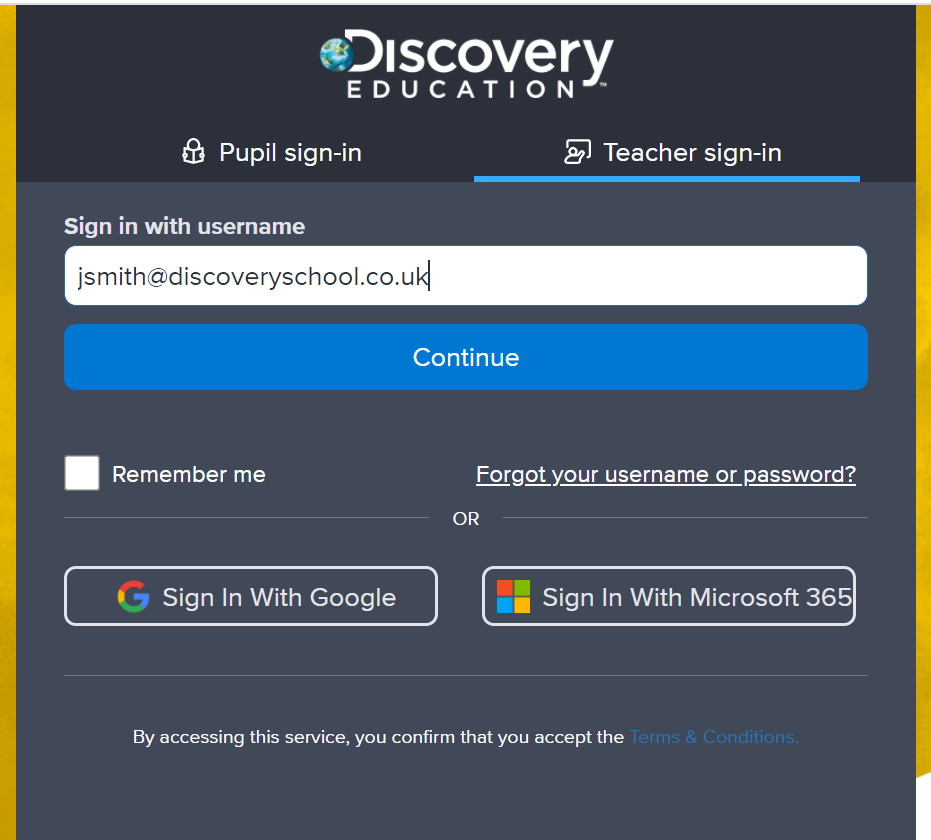 Please lookout for an email from 'education_info@discoveryed.com' with instructions to set your password. Check your JUNK or SPAM folder if you haven't received the email within a minute or two.



Once you set your password, click on Sign-in to Discovery Education to access your service.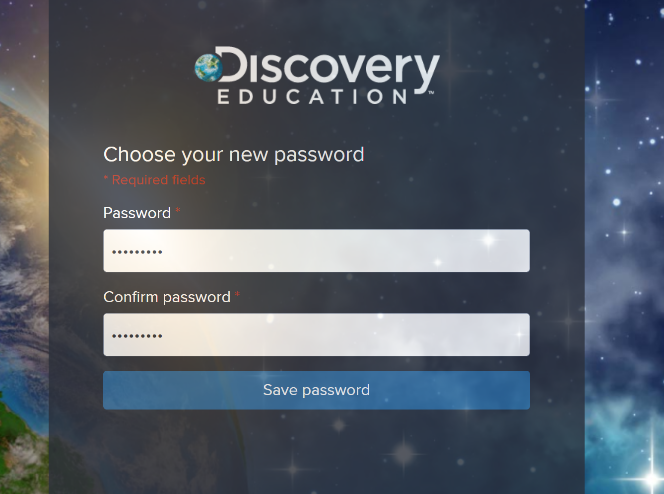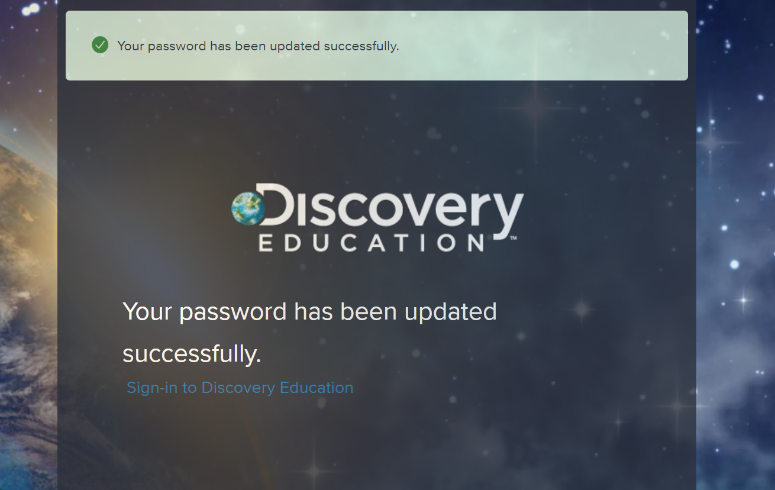 When you enter your username, please ensure that you have no spaces before or after your username. As this is a first time login, you will be prompted to accept the T&Cs.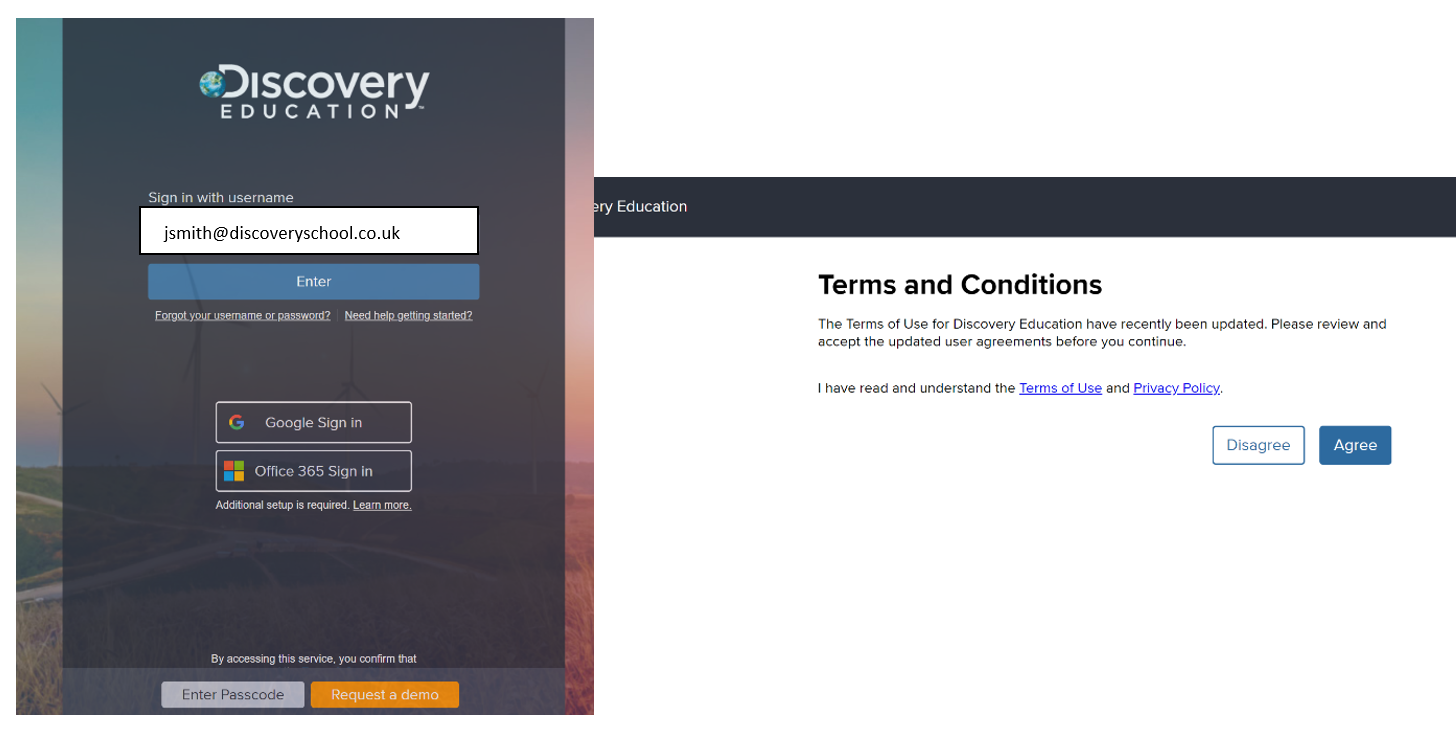 Once logged in, the first screen you see will be your homepage where you'll find all the Discovery Education services your school has subscribed to. To access these, click start on the relevant tile.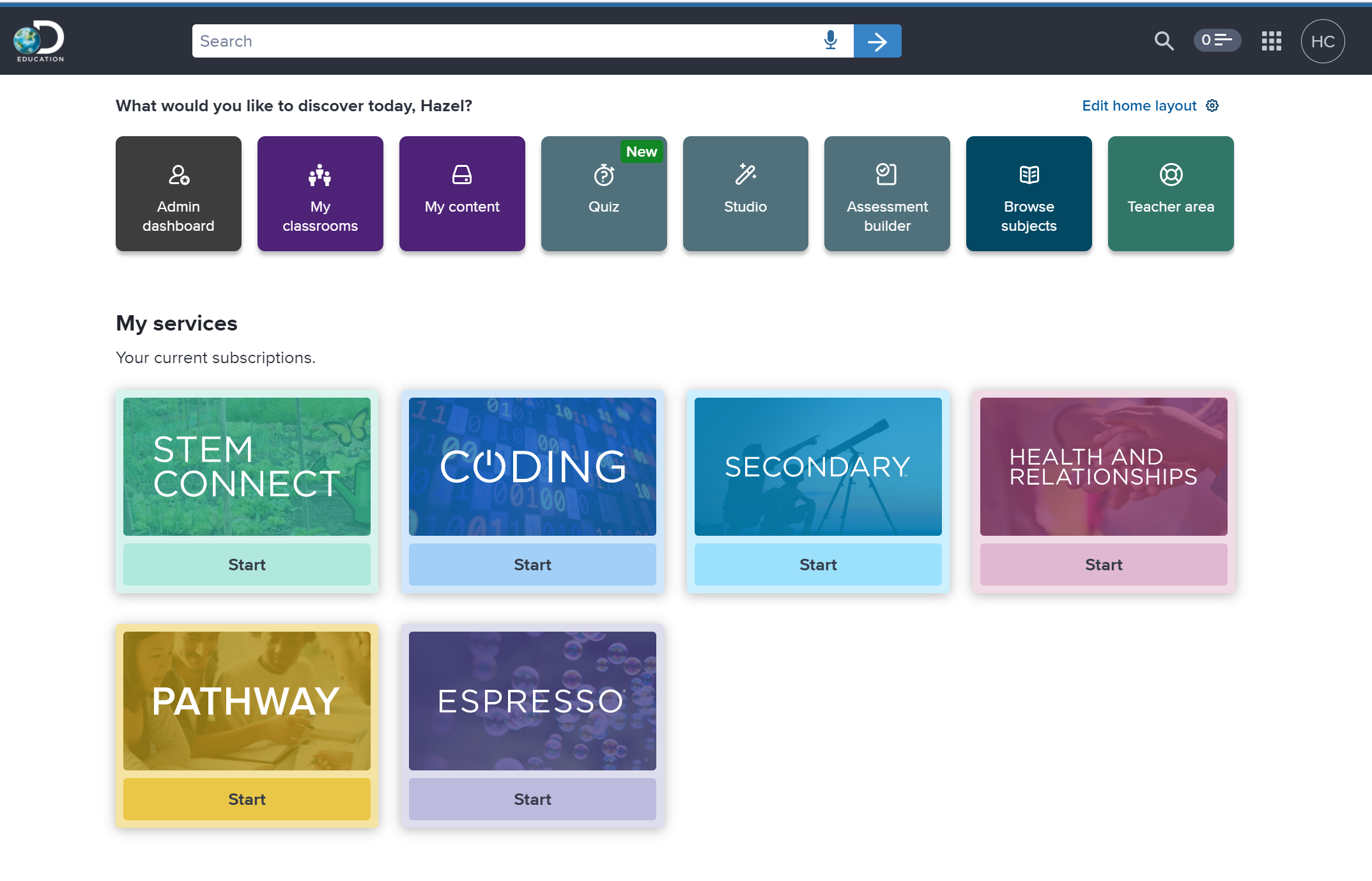 You can now setup the passwords for your pupils through Classrooms.
---
Resetting your password
You can request a password reset through the Forgot your username or password?' link on the Sign in page. If your password link has expired, please request it again from the Sign in page.