Users with Admin access within the Experience platform can bulk import teachers, students and classes into the platform. You will need to extract teacher, student and class data from your MIS system into a .CSV file to use with our User Import Tool
If you are the school administrator, but do not have a My Admin tile on your homepage, please email schoolsupport@discoveryed.com so we can transition your account to have Admin access.
---
Bulk Import Process
Access the Admin Portal by clicking on the My Admin tile on your My homepage.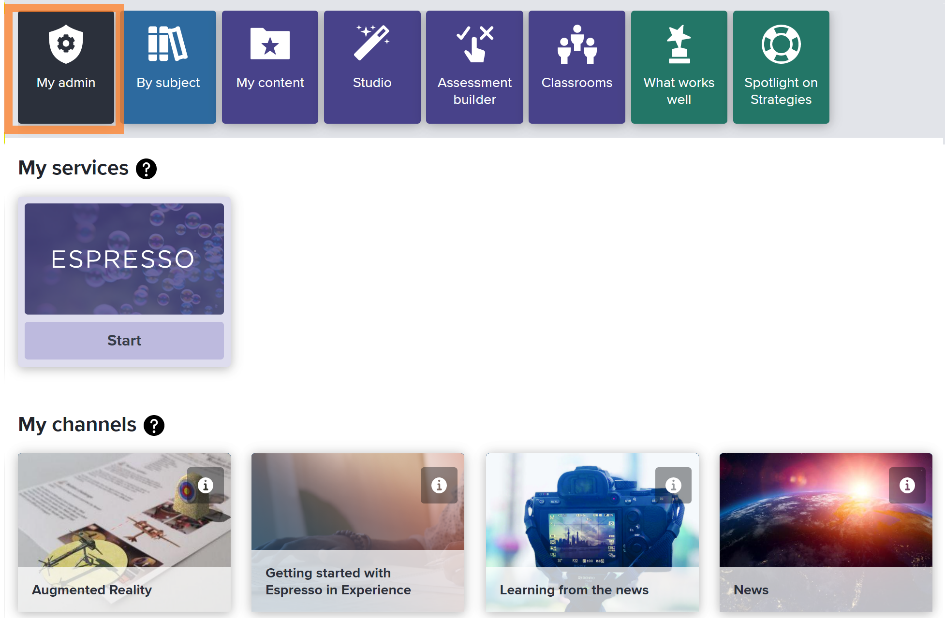 Click on Tools and then select User Import. From here, you have five different uploads you can select from. Each upload provides a template which will give you the column headers needed for your CSV file.

'Details' will provide you information on the fields that you will require from your MIS for each template type. 'Download' will download the template for you to populate.
Please ensure you leave the row headers as they are in the template.
******
Important For each template, all column headers must be present and all required fields must be populated. Header order must match the template exactly.
Please also ensure that there are no spaces in the CSV filename.
******
Once your files are ready, upload your files in the 'Upload files' section.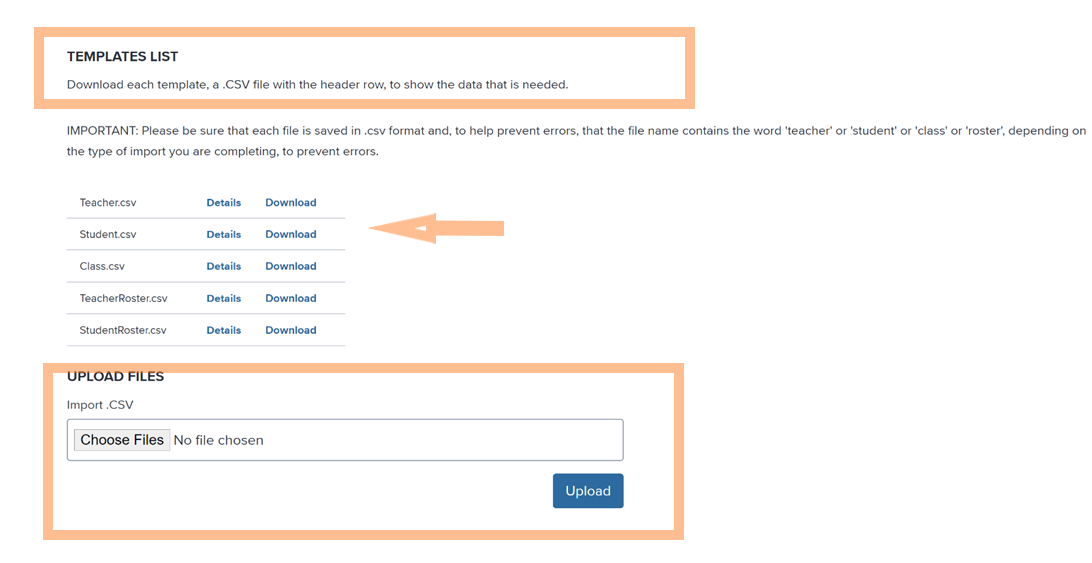 If you are using the user import for Google or Microsoft O365 SSO, please ensure that the teacher and student usernames match the Google or Microsoft O365 SSO accounts used in school
The teacher upload will generate teacher accounts for all your teachers submitted in your file.

The student upload will generate student accounts for all students submitted in your file.

Once your teachers and students are uploaded, you can decide if you want to complete a class and register upload. This upload will generate classes within the platform as well, assign a teacher to that class and add students to those classes.

The templates will guide you through the requirements for each file. If you prefer, teachers can

create their own classes manually

and

add students to their classes

.
Bulk imports generally take about 5 mins to process. You can check on the process using the History tab on this page.

Note: Usernames across the platform must be unique. So, you may find that some do not import because the username is already taken. You can either adjust these and complete the bulk import again with just those few.