As a Discovery Education school, you'll be able to enjoy all the benefits of our new platform as part of your existing subscription. To minimise duplication and delays, we suggest you designate a point of contact (SLT or IT team) to start the upgrade.
------------------------------------------------------------------------------------------------
This article does not apply to parents and should contact their child's school for more information.
This article does not apply to any of our Scottish and International partners. Please email schoolsupport@discoveryed.com for more information.
------------------------------------------------------------------------------------------------
Get started with Wonde
Teachers and students require individual logins for the platform. We have partnered with Wonde to simplify the management of your user accounts and classes. You can read about our partnership here. Please ensure your school meets our MIS data requirements for the integration.
There is no cost to the school to setup the Wonde integration.
If you do not have Wonde installed in your school, contact Wonde to install the Discovery Education Wonde connection on your MIS server.

If you already have Wonde installed, approve access to the Discovery Education app on your App dashboard.
If you require any support with your Wonde setup, you can contact Wonde on
Tel: 01638 779 144 (option 1) or Email: support@wonde.com

Once the Discovery Education app is approved by your school on Wonde, our platform will automatically receive the information within 48 hours and user accounts and classes will be created as per your MIS information.


USERNAMES
Usernames do not reside in your MIS. Teacher and student usernames will be created for the Experience platform based on the data that is pulled through.
Teacher usernames will be <<work_email_addresses>> (as defined by your MIS data)
Pupil usernames will be <<first initial>><<last name>> e.g. John Smith would be: jsmith
Please note that in the event of a duplicate record a random number may be added to the username e.g. jsmith24
You will then be able to access the Experience platform, see details on how to get started.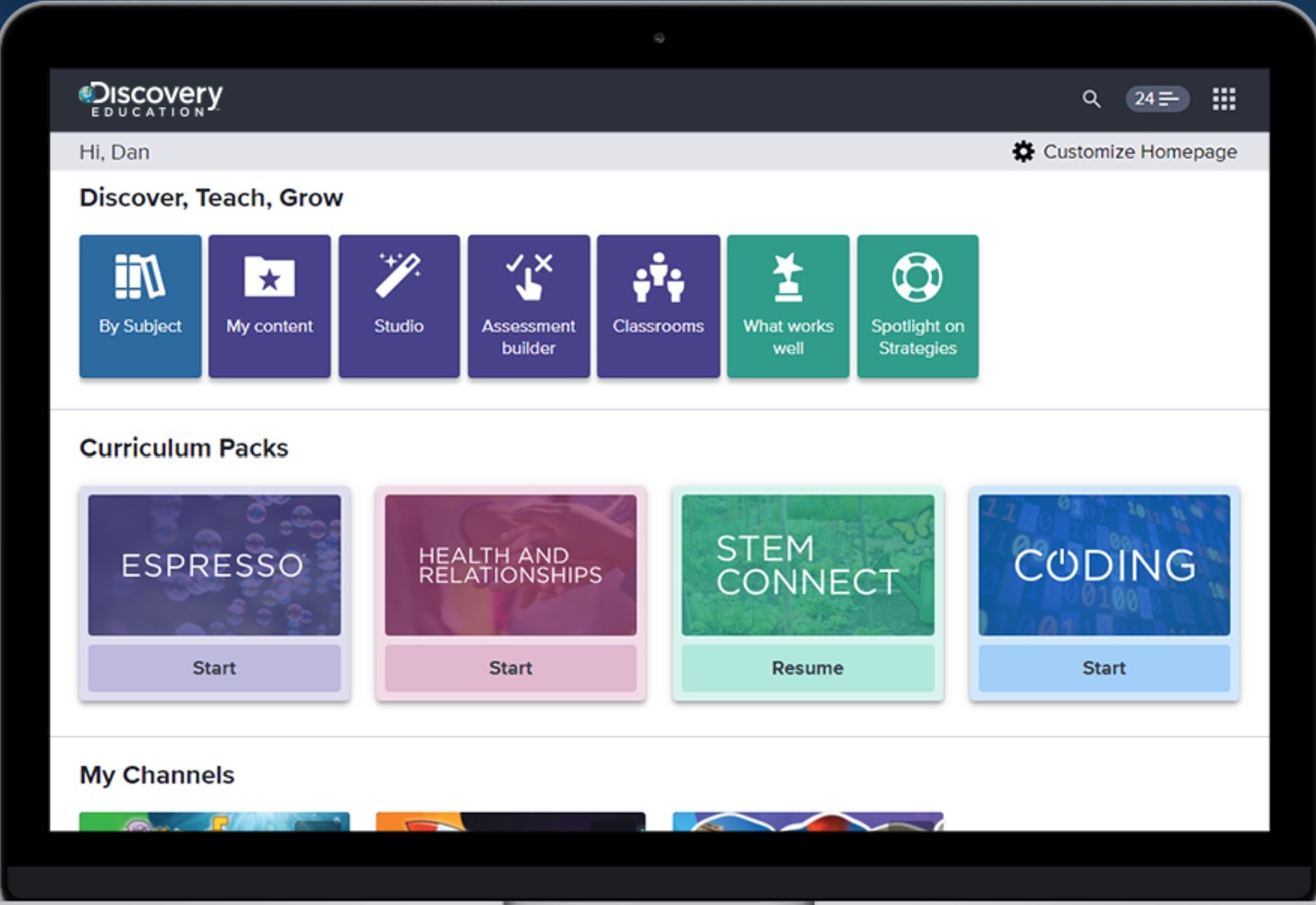 If you would like to have a detailed product walk through, you can reach your account manager on 020 7870 4536.
If you do not wish to complete the Wonde integration, you can choose to upgrade using manual setup where a nominated school admin can bulk import and update user accounts and classes.
Bulk import process can be found here
CSV file requirements for bulk import can be found here