All lessons in Discovery Education Coding come with a full lesson plan which provide learning objectives, success criteria and links to the Computing at School progression pathways, as well as Curriculum for Excellence mapping for schools in Scotland.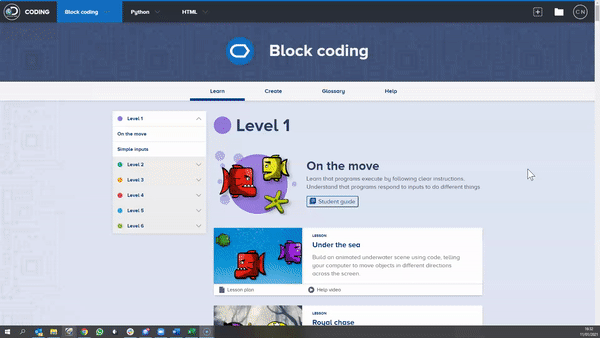 Each lesson plan provides a clear path through the lesson, highlighting key questions and detailing the progression steps..
Lesson plans are included for Block Coding, Python and HTML.
The link to each plan is located at the bottom of the lesson card descriptor.



Click on the Lesson plan link at the bottom of the card to open it in your PDF viewer.