Login to Discovery Education using your credentials. Select the Admin Dashboard tile on your homepage.



On your dashboard, under School details, click on the number associated with the teacher or student accounts to bring up the appropriate list of user accounts.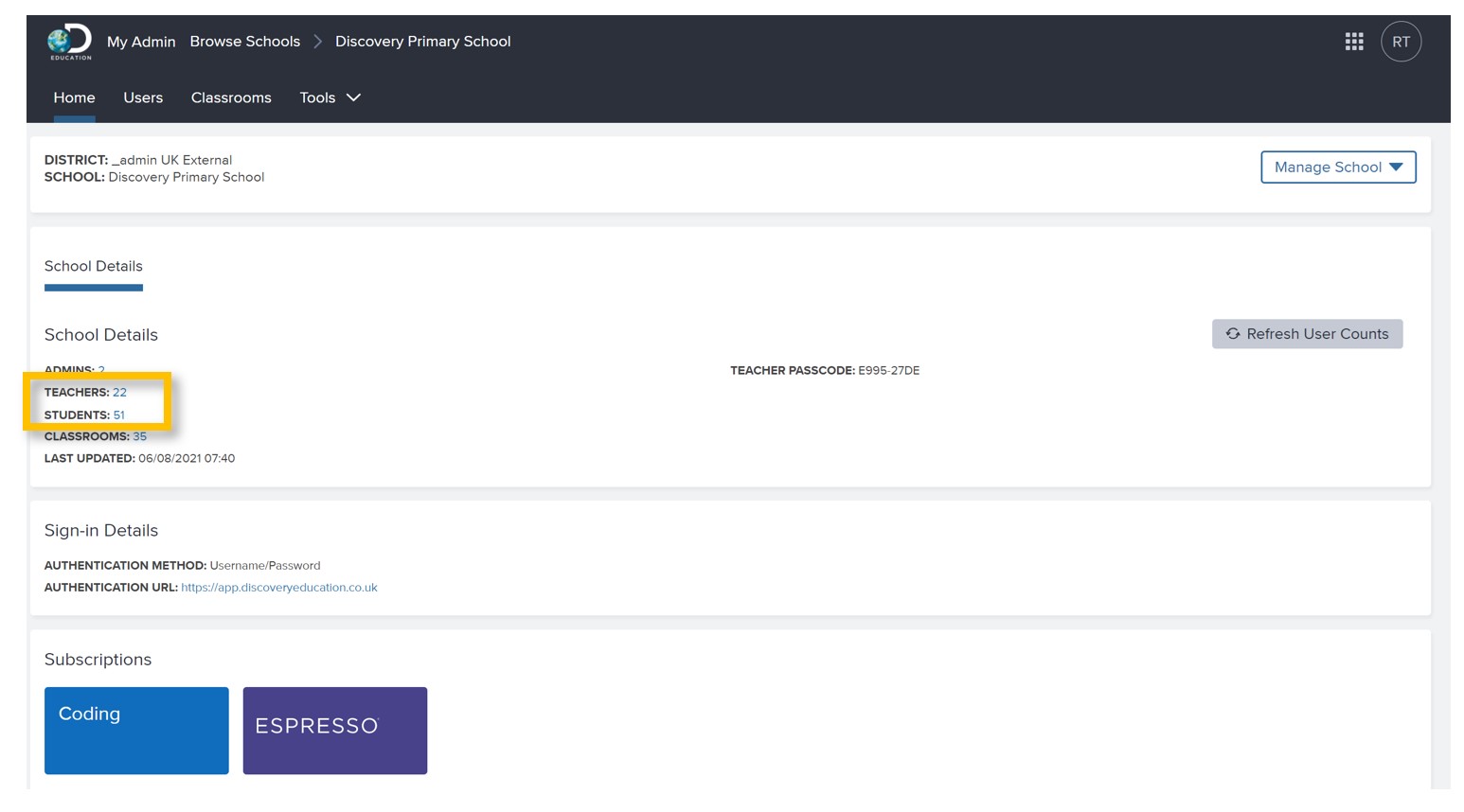 Scroll down the list or use the search options, to locate the user account you wish to impersonate. Once you have located the account, under Actions, click on the ellipsis and select Impersonate.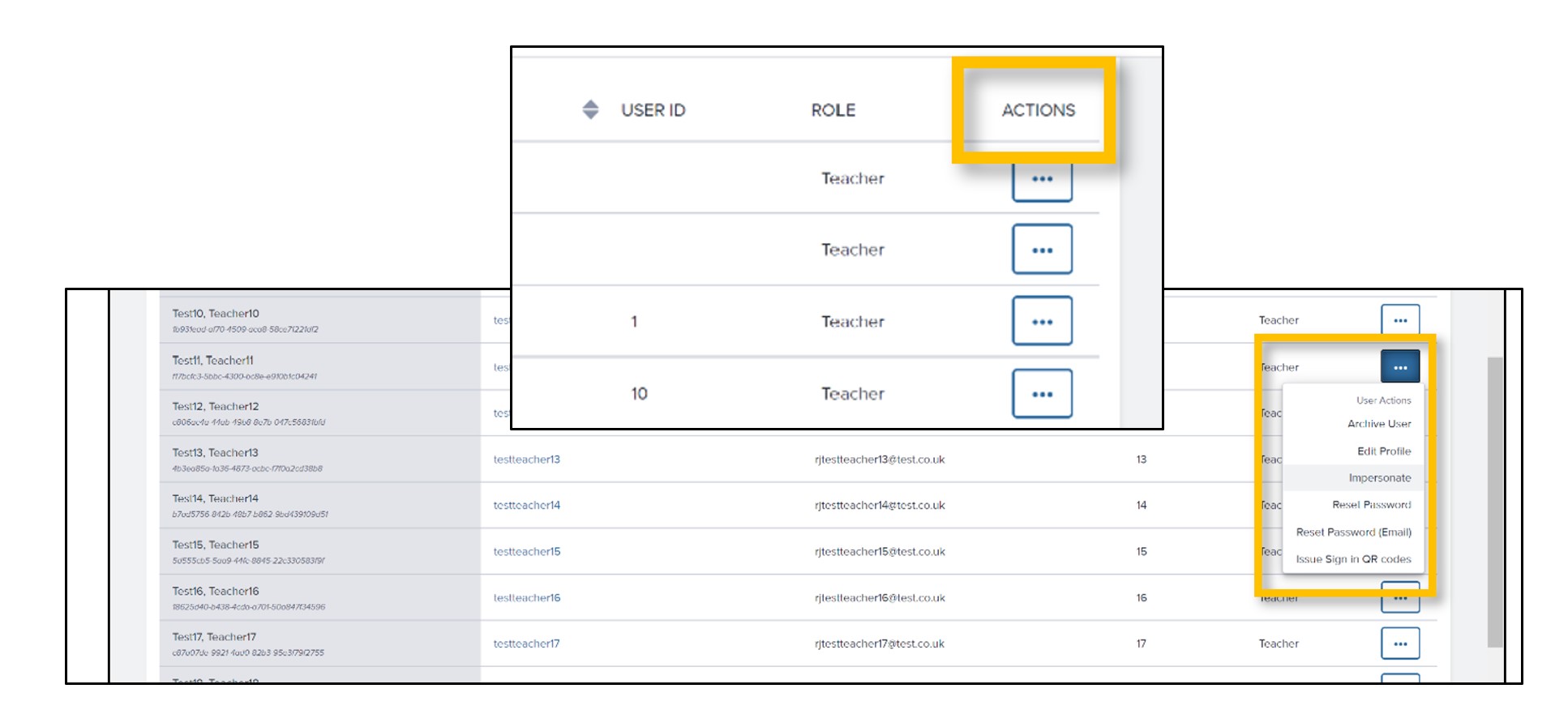 You are now logged in as that user. To end the impersonation, click on the profile icon in the top right hand corner of the page and select Quit impersonation.