All teachers can reset their own passwords from the login page. The site administrator can also reset teacher and pupil passwords if necessary.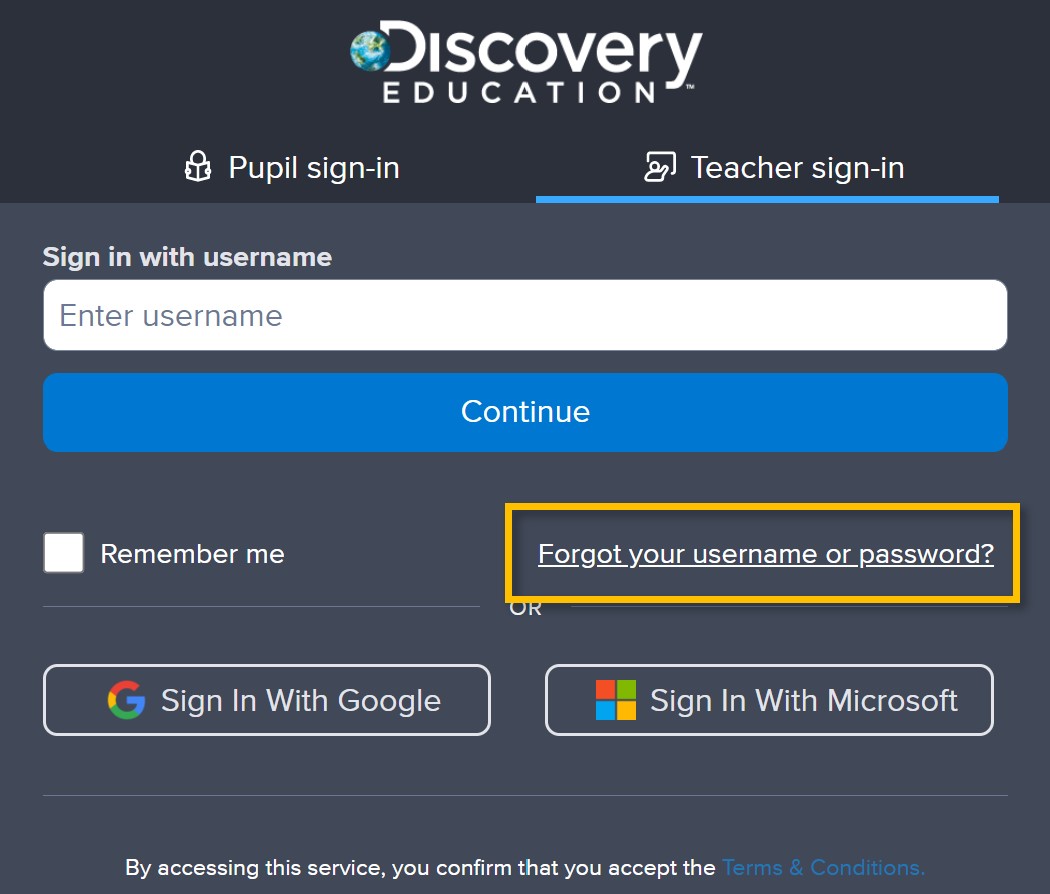 Login to Discovery Education using your credentials. Select the Admin Dashboard tile on your homepage.



On your dashboard, under School details, click on the number associated with the teacher or student accounts to bring up the appropriate list of user accounts.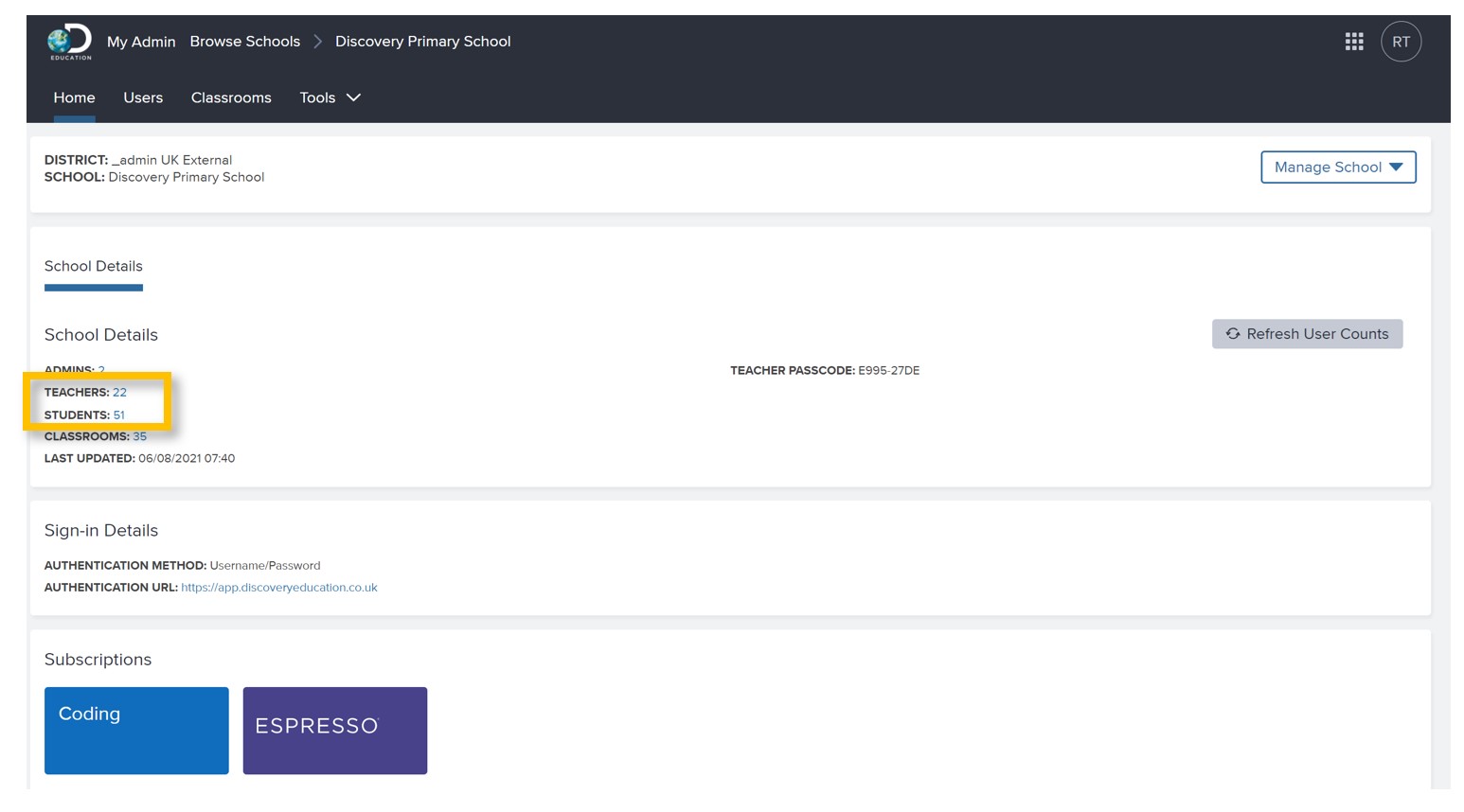 Scroll down the list or use the search options, to locate the user account you wish to reset the password for. Once you have located the account, under Actions, click on the ellipsis. You now have two options for resetting passwords.

Option 1 - Reset Password
Reset Password will allow you to manually create a new password for the user. You will then need to share this password with the user. Once they login, the system will prompt them to change their password on screen before proceeding to the homepage.
Option 2 - Reset Password (Email)
This option will send the user an email which they can use to reset their own password. Please note that the system will send as password reset request to the email that is listed in the platform for that user. Please ensure that emails is correct where necessary.
Note this option is only available for Teacher role password resets.