We are excited to introduce you to our new-look Espresso site! We understand the challenges that teachers face and we are committed to making those challenges easier.



Our goal is to provide you with a comprehensive set of lessons and resources designed to reduce your workload, so you can focus on what truly matters: educating and inspiring your students.

In this article, we'll take you through the improved features and benefits that will help you reclaim your time and make your teaching journey simpler.



National Curriculum Alignment: Your Time-Saver
Tired of the endless hours spent searching for curriculum-aligned resources? We understand your struggle. Espresso is specifically tailored to align seamlessly with the National Curriculum. Say goodbye to the tedious hunt for core subject lesson materials and hello to more time for effective teaching and meaningful interactions with your students.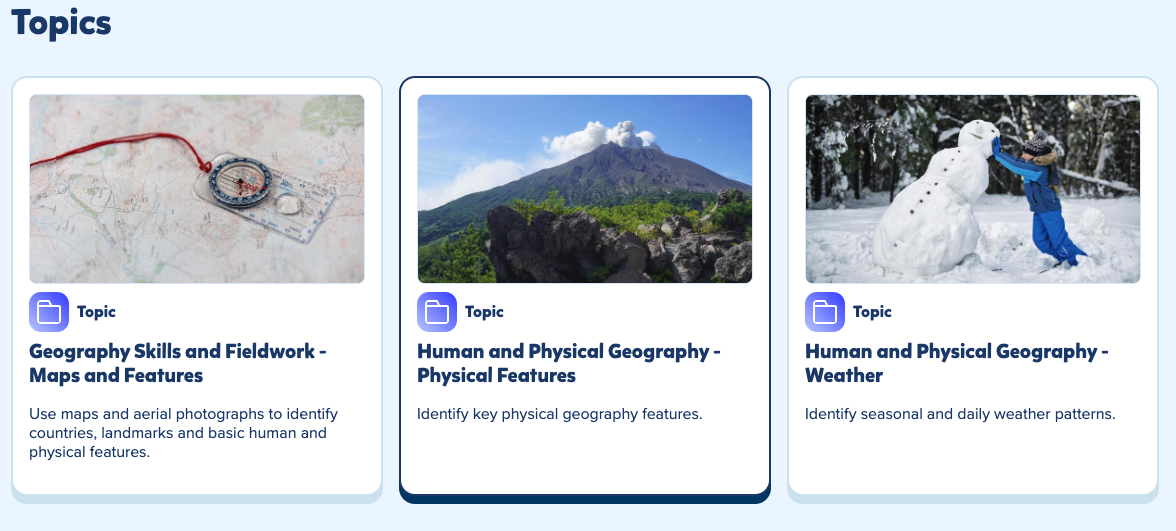 Ready-to-Use Resources: No More Late Nights
Espresso is filled with a wealth of ready-to-use materials. With a simple click, you'll find everything you need to create engaging lessons. No more late nights spent creating materials from scratch. We've got it all covered, so you can have a better work-life balance.
Customization at Your Fingertips
While our ready-to-use resources are fantastic, we know that every teacher has their unique teaching style and classroom needs. That's why we've made sure that all our resources are fully customizable. You can easily adapt them to fit your teaching style and your students' specific requirements. It's all about making the lessons and resources fit you, not the other way around.
Differentiation Made Simple
Every classroom is a diverse learning environment with students of varying abilities. Espresso includes differentiated activities that cater to different learning needs. So whether your students require extra support or an additional challenge, you'll have the tools to meet those needs without the added stress of creating everything from scratch.



Connecting Classroom to Reality - News Resources and Real-World Examples
At Discovery Education, we know that staying up-to-date with the real world and connecting it to your lessons is crucial. Espresso delivers age-appropriate and sensitive real-world examples and news materials, which are created weekly in collaboration with our partners at ITN. This means you can effortlessly engage your students in meaningful discussions without the stress of searching for suitable resources.



Beyond the Curriculum
Beyond just covering the core areas of the National Curriculum, Espresso goes the extra mile by providing extra resources that spark students' imaginations and nurture their love of learning. These resources will help to stimulate curiosity, creativity, and a passion for knowledge that extends beyond the classroom.
Our goal with our new-look Espresso is to make your life as a teacher more manageable. We're here to help you reduce your workload and simplify lesson planning, allowing you to focus more on your teaching time.