Resource types
Discovery Education Health and Relationships offers a variety of interactive and other resources to engage pupils and supplement or enhance teaching and learning. These include videos, images, presentations (Studio boards), lesson plans and printable worksheets (PDF).
Search
Use search filters to find lesson materials, videos, images, presentations and more. When searching, note the categories of resources available for your search term.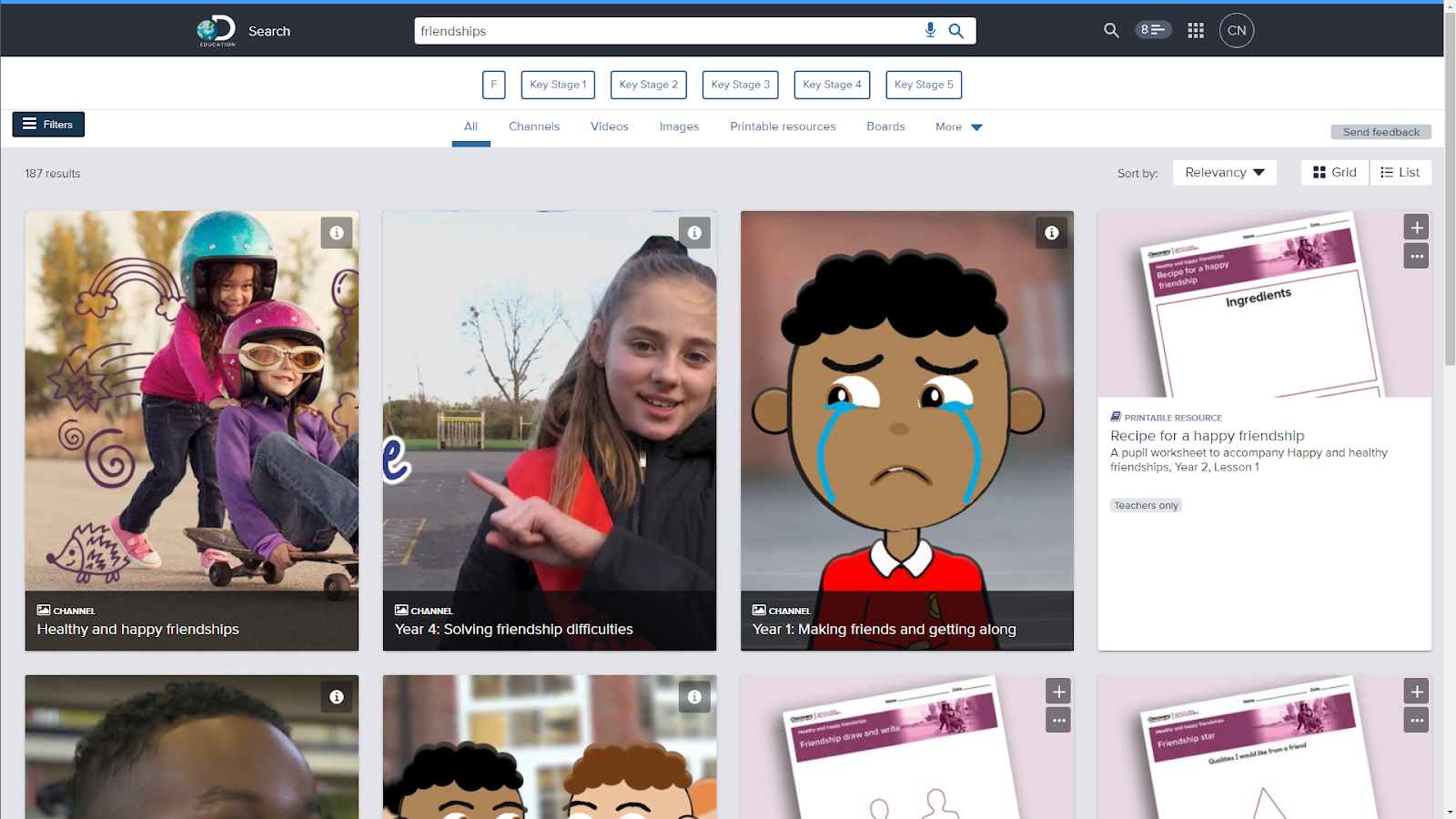 Channels
Channels are a collection of resources linked to a topic or theme. They contain all the elements you need to teach that topic. Each topic in Health and Relationships has it's own channel.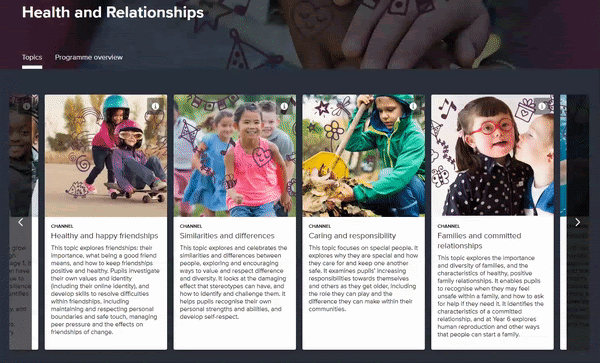 Videos
Each topic contains age-appropriate videos which can be used to enhance learning and broaden understanding of particular concepts. Teachers can use the videos in a variety of ways to best suit their needs, for example:

as an introduction to a topic or concept before teaching a lesson

as a springboard to stimulate discussion

as a way to demonstrate or further illustrate a particular concept during a lesson or whole topic

as a stimulus for further classroom activities, discussion, etc.

as a reference point to both remind pupils of concepts and to distance the learning from them so that pupils can relate back to a real-life situation without it being about their own lives.
Images
Images are a powerful teaching resource, particularly when paired with the teacher voice. Channels will usually feature one of more collection of images to help illustrate key concepts. Each image will load in it's own player page with further descriptions and citations. Clicking View Full Details will allow you to download the image.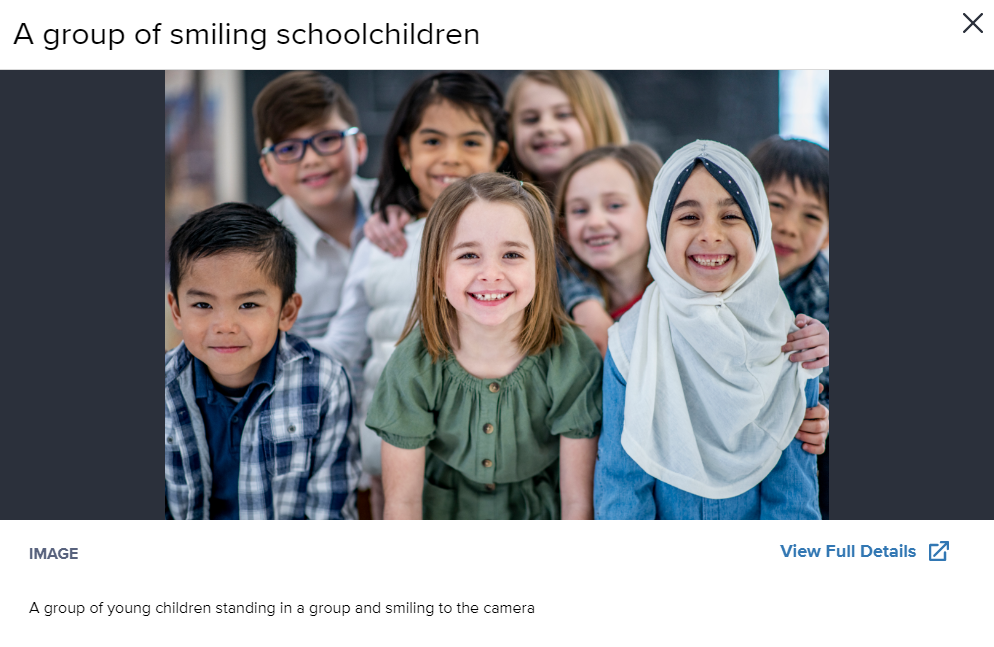 Text
Text files include printable PDF worksheets and lesson plans as well as presentation boards. Each document will open in docReader for further accessibility options such as the listen function to hear the text read back to you. You have assign and share options on the page as well as print options.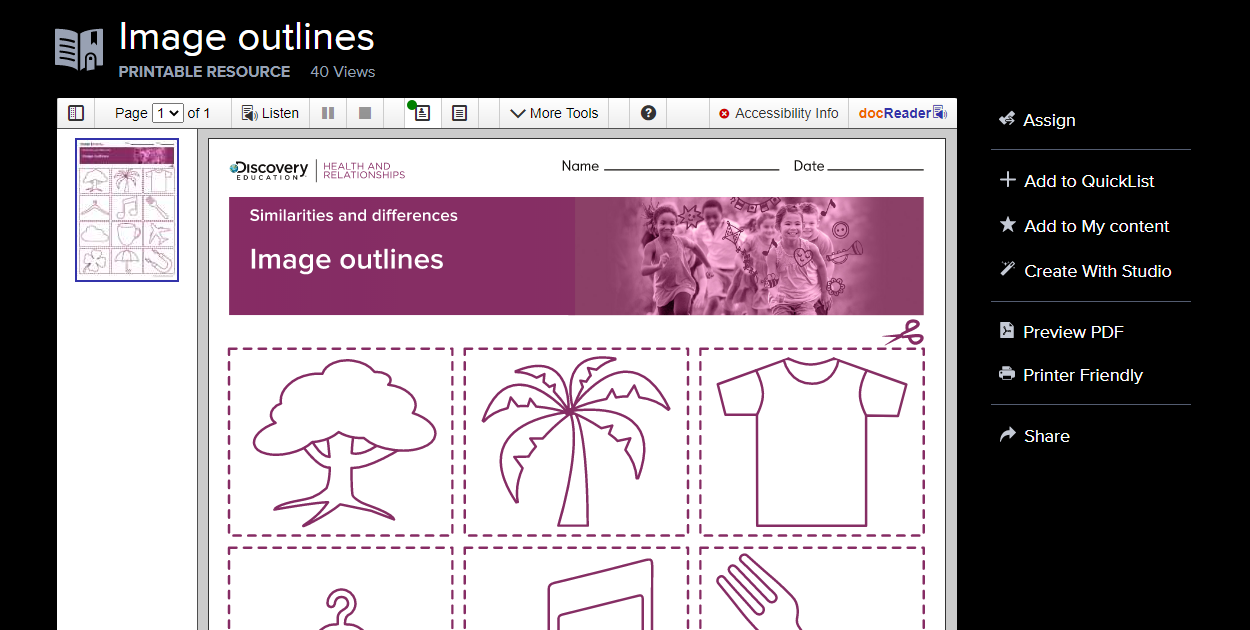 Boards
Boards are created in Studio. They are designed to present key learning information and can include image, video and audio, alongside text. Boards can be copied, edited and assigned to pupils. Boards are also used to present teacher guidance and support. You can also create your own using the Studio tool.